How To Enjoy
Couple
With a Date
The 2022-2023 season has finished. We thank you very much for your many visits to the park.
4:00pm
Arrive at the park! Let the fun begin with a ride.
The Illumination event starts at 4:00 p.m.
For the first ride in the park, the "Ptera Cycle" is recommended. You two can enjoy the beautiful harmony of dusk and the illuminations while pedaling together.
In addition, other recommendations are the thrill roller coaster "Bandit," which dashes through the dark forest, and the swing ride "Milky Way," where you can ride in a couple seat.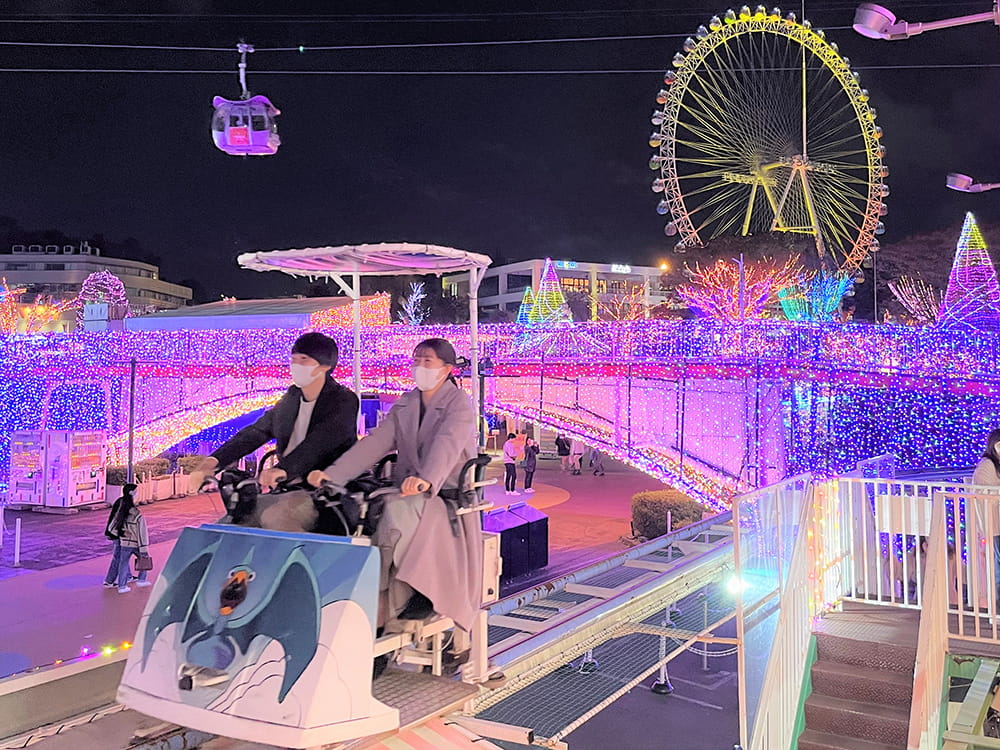 6:00pm
Take a stroll through the Jewellumination
Let's take pictures at the Jewellumination spots in between rides.
There is a 180-meter promenade, a passage tunnel of lights, a huge wall of lights, and more. You can capture romantic memories with the gorgeous illuminations.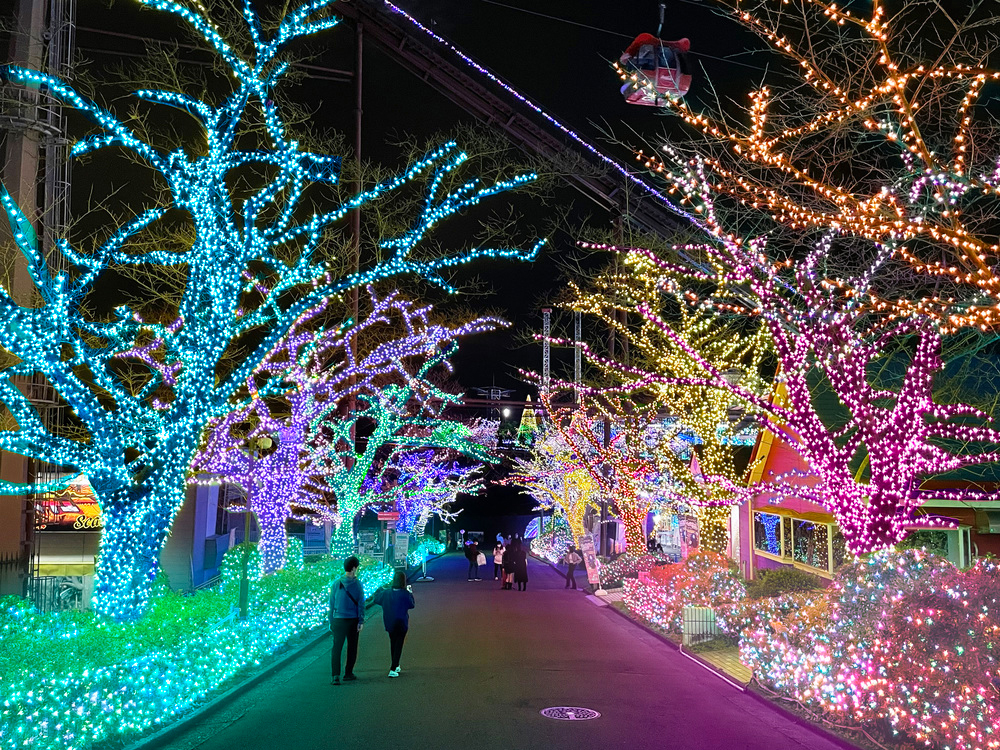 6:30pm
Fantastic dinner time at "La Piscine"
For couples, the restaurant "La Piscine" in the pool area is recommended.
You can enjoy the fountain show in the wave pool while eating Western-style dishes such as an omelette.
Enjoy a romantic moment with this one-of-a-kind dinner experience.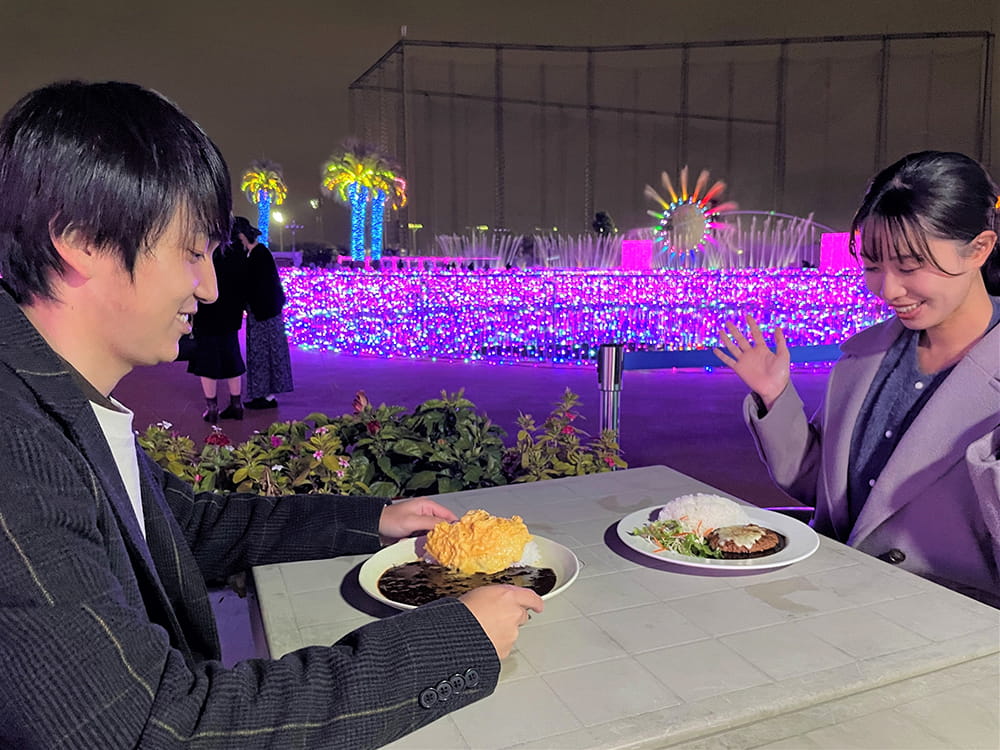 7:30pm
Coffee break at Starbucks
What about a coffee break at Starbucks near the restaurant?
From the terrace seats, you can see the "Lucky Clover," four-leaf clover illuminations, in the lazy river. The terrace may be a little chilly, but cuddling up together with a hot drink in hand and watching the illuminations will keep your body and heart warm ♡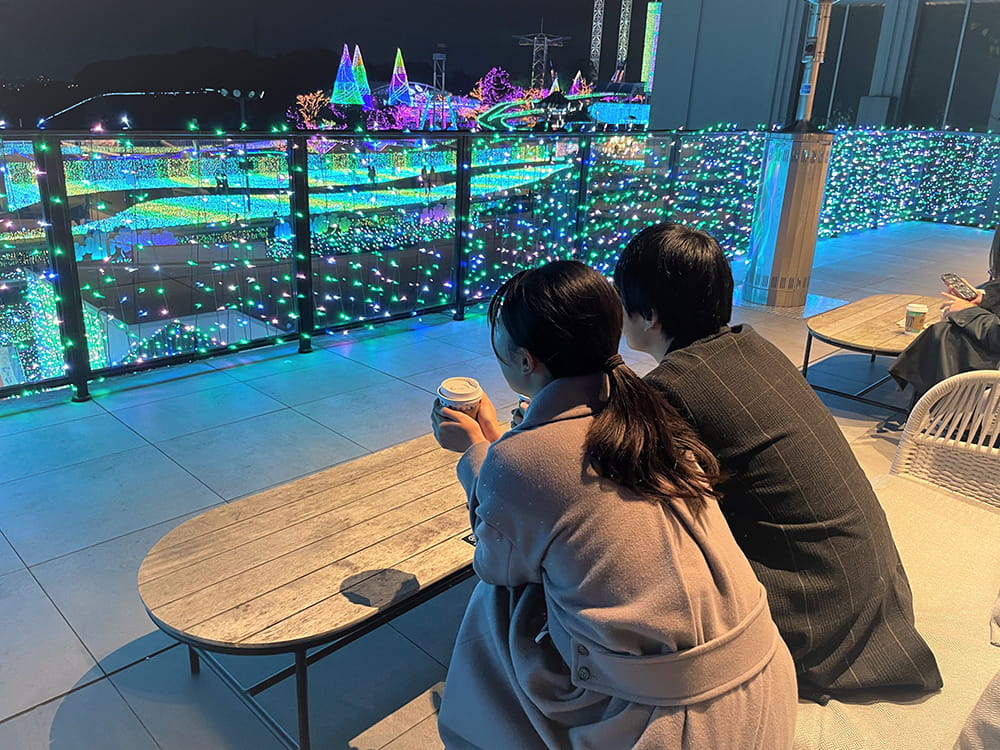 8:00pm
The last stop is the must-ride "Giant Ferris Wheel"
The last stop on your date is, of course, the "Giant Ferris Wheel."
The Jewellumination below and the Tokyo night view spread out in the distance are spectacular and can only be seen here. With just the two of you, enjoy the best view from the pod.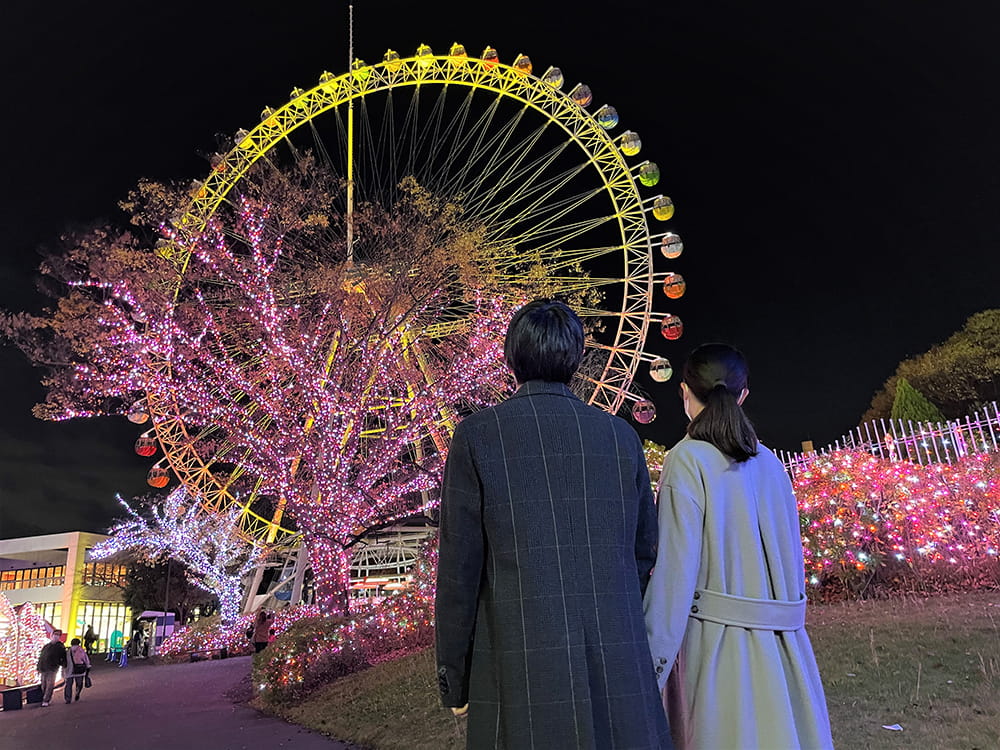 8:30pm
Don't forget about souvenirs
Why not purchase matching items as a memento of the date? They will remind you of the happy moments every time you see them.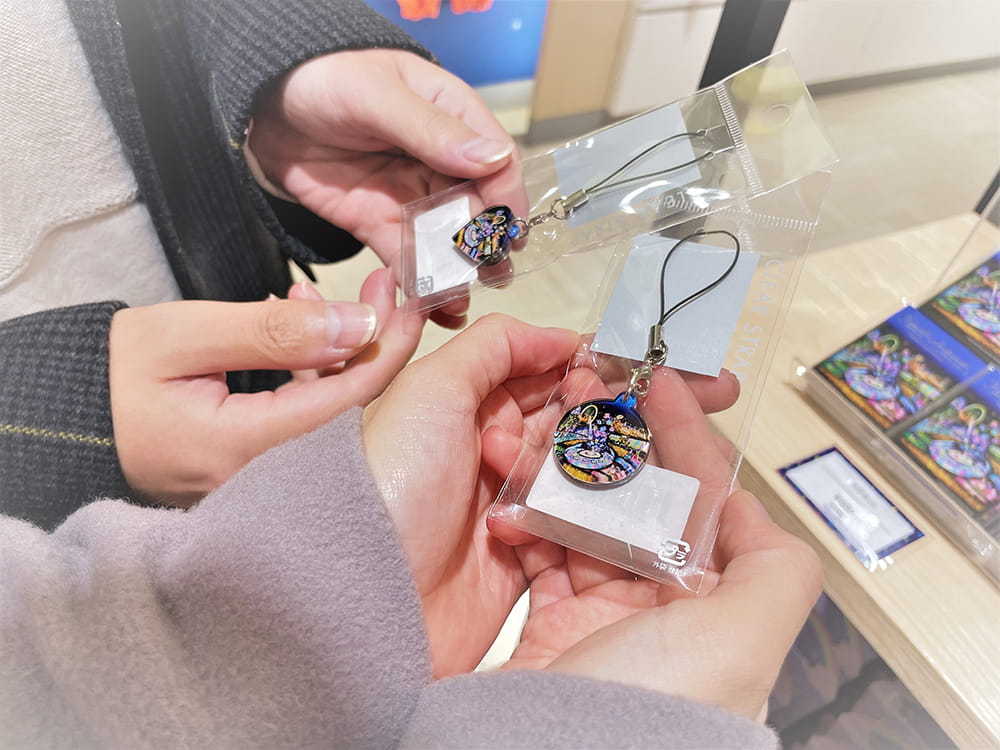 *These plans are only examples. In some cases, certain facilities and events may not be available.
*Attractions may be closed without notice.
*Hours of operation, workshops, events, etc. may vary depending on the time of year.
#Check out Yomiuriland!

Instagram