How To Enjoy
Family
With a Family
The 2022-2023 season has finished. We thank you very much for your many visits to the park.
4:00pm
Let's start with a ride!
The illuminations are beautiful, but children will get more excited about the rides! There are many kid-friendly rides in Yomiuriland, so let's enjoy them together!
The "Frog Hopper," which hops up and down like a frog, is recommended. Children can see a good distance from a bit above, so you can ask them where to go next♪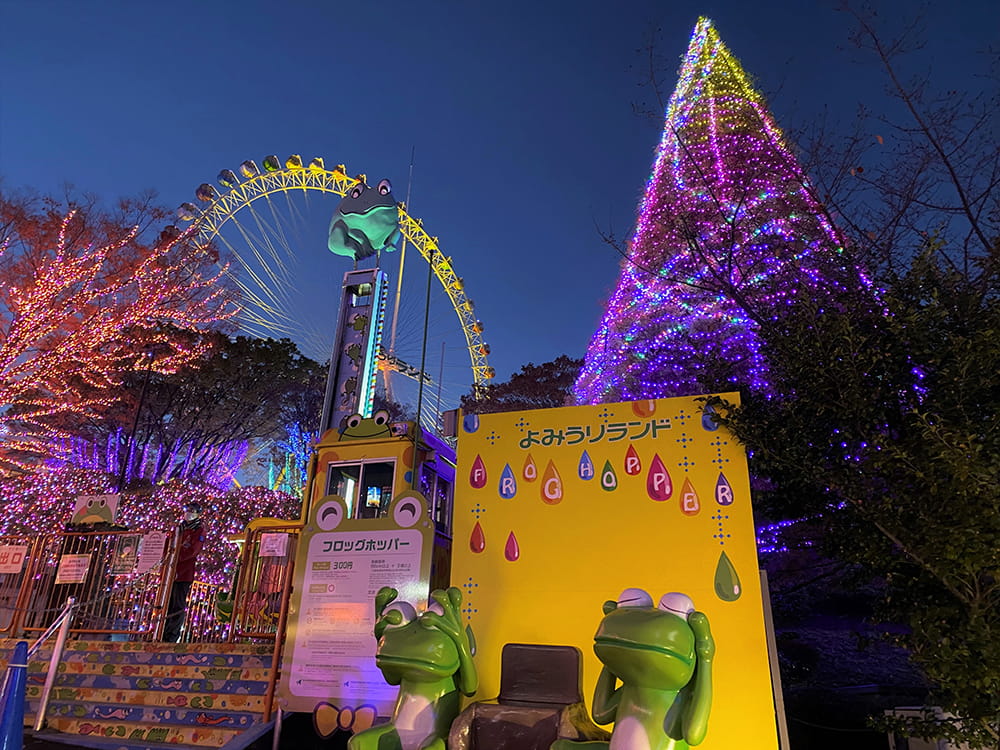 5:00pm
Watch the exciting, spectacular fountain show with your children
Yomiuriland's signature fountain show is up next. The full-scale fountain show, in which lights and water change in time to music, will entertain both adults and children. You definitely want to take pictures of your children being surprised and excited, especially when the flames burst! (*The flame performance will not take place in the event of high winds or stormy weather.)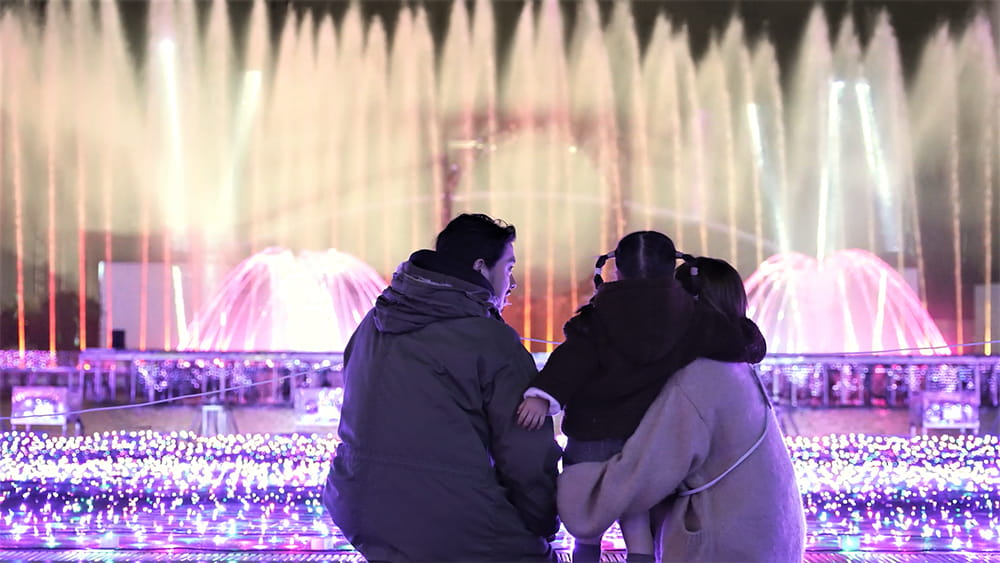 5:30pm
Dining at "Goodday"
The restaurant "Goodday" is recommended for families since it provides a warm and cozy dining experience.
You can enjoy the twinkling illuminations through the glass wall while dining.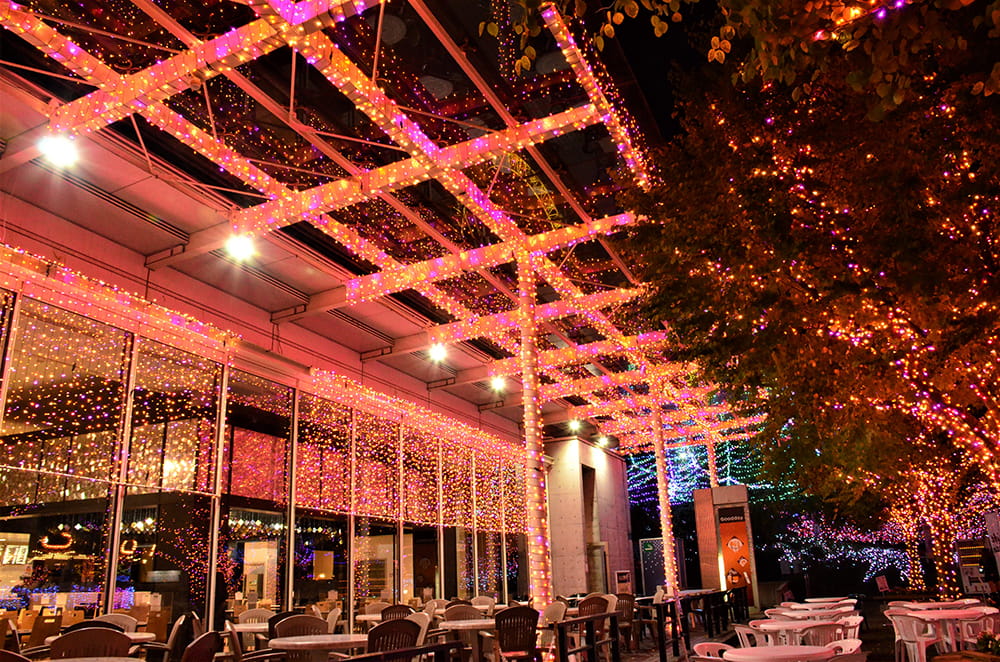 6:30pm
Take a stroll through the twinkling park
Once you've stuffed yourself, explore the illumination spots. The park is filled with illuminations, such as the "Crossing Sapphire Passage," a 140-meter light tunnel, the "Melody Road," a music-themed light passageway, and lots more. Let your children lead you to explore the park.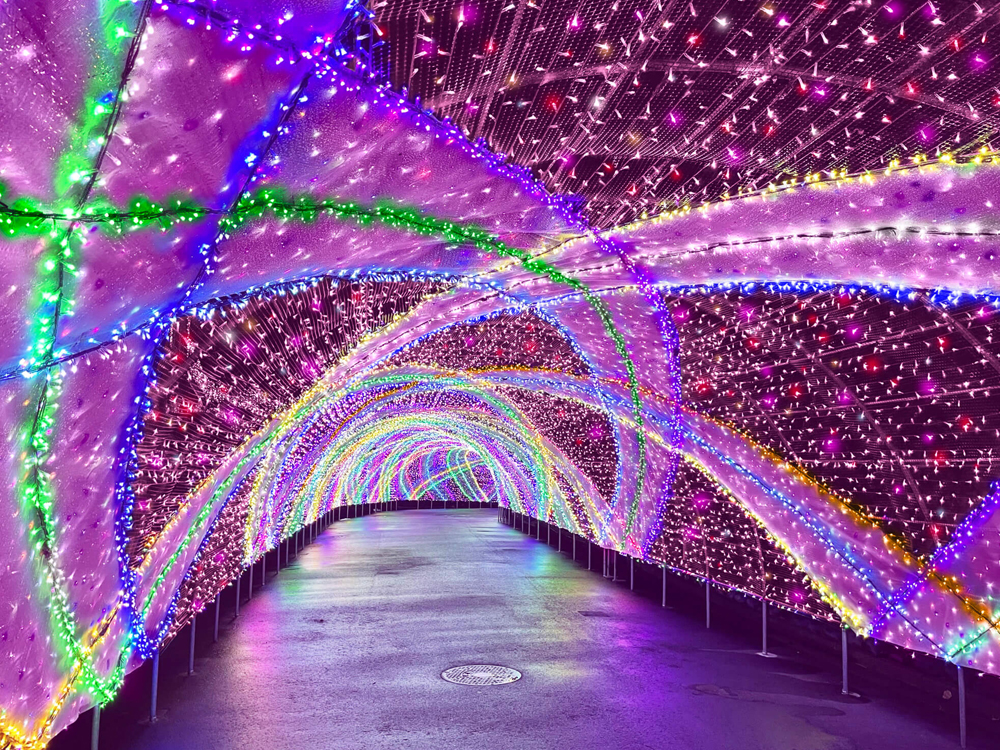 7:30pm
Get a light-up lollipop!
The light-up lollipop is very popular among children every year. The lollipop is shaped like the Yomiuriland character Good, and flashes when you press the button. Children with flashing lights in their mouths are surely adorable, so why not take some pictures of them?
*Limited quantities are available. It could be sold out.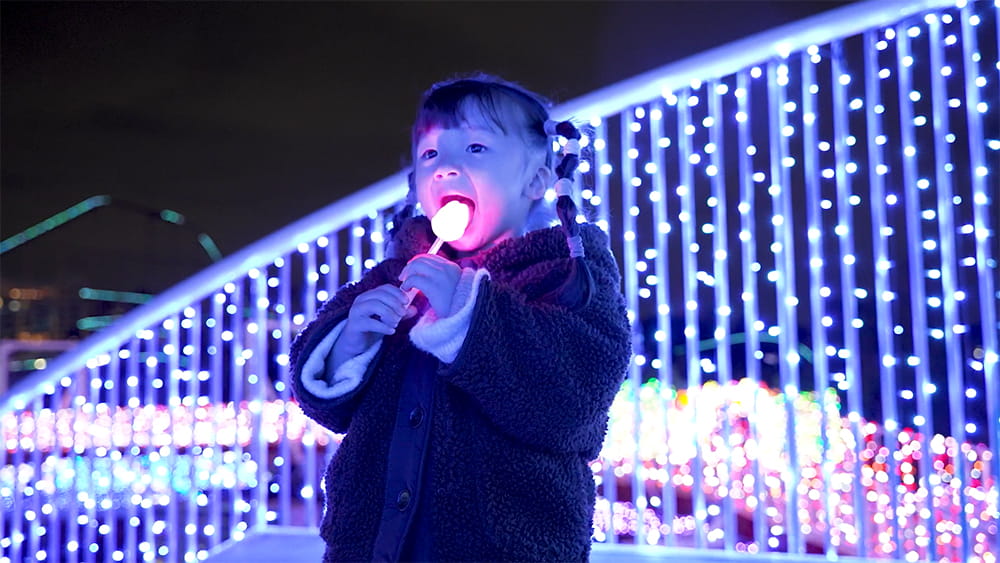 8:00pm
Leaving the park by the gondola lift
Even after leaving Yomiuriland, there is another attraction waiting for you. The ropeway "Gondola Sky Shuttle" will take you to Keio Yomiuri-land Station. While enjoying the view of the park from above, have fun talking about the day's events on the way home.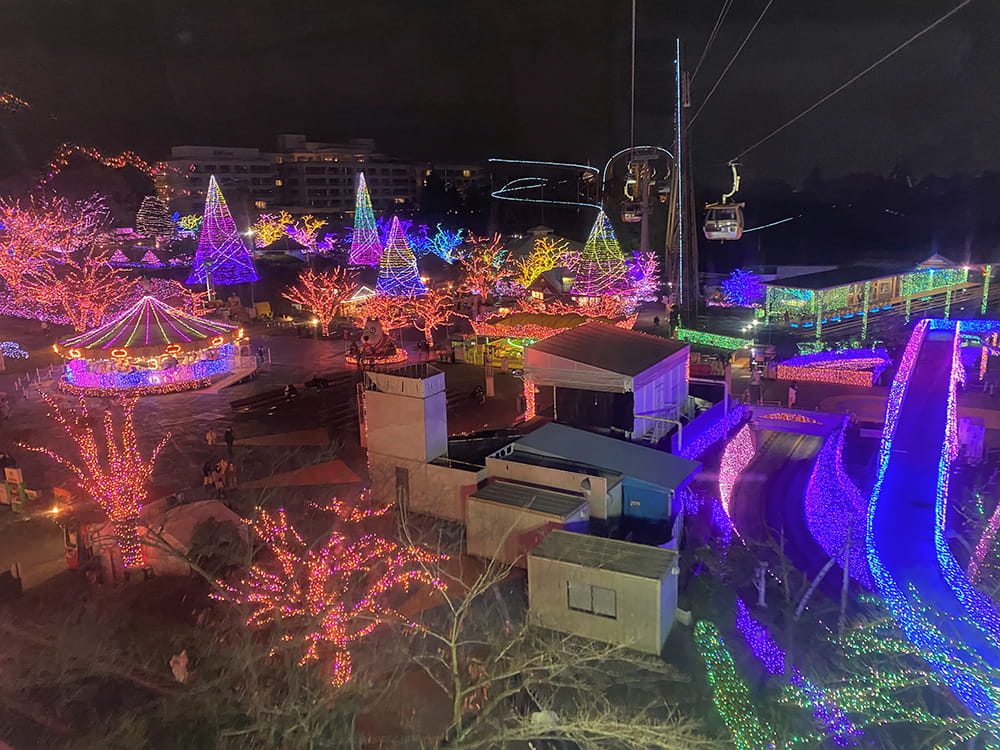 *These plans are only examples. In some cases, certain facilities and events may not be available.
*Attractions may be closed without notice.
*Hours of operation, workshops, events, etc. may vary depending on the time of year.
#Check out Yomiuriland!

Instagram