How To Enjoy
Friend
With Friends
The 2022-2023 season has finished. We thank you very much for your many visits to the park.
4:00pm
Get some matching items with your friends
Yomiuriland's original merchandise is available at the "GJ shop," located just inside the Sky Gate at the park's entrance. There are headbands shaped like the Yomiuriland character Good's ears, and hats with his face, so get those matching items to get yourself even more excited!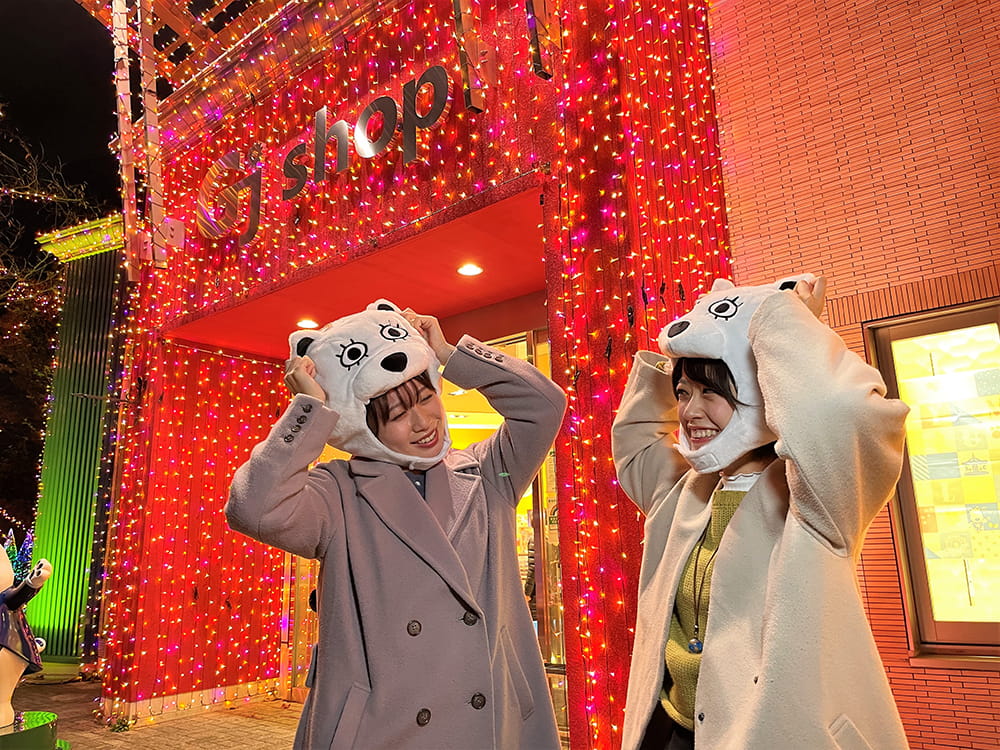 4:15pm
Start exploring the illumination spots!
Since it isn't completely dark yet at this time, you should take as many pictures as you want.
Once it gets dark, the illuminations will stand out in the dark, so take pictures of your faces during this time!
Our favorite spot is the rainbow-colored staircase next to the "Looping Starship." You can take colorful and cheerful pictures at this famous spot, which is used for magazines.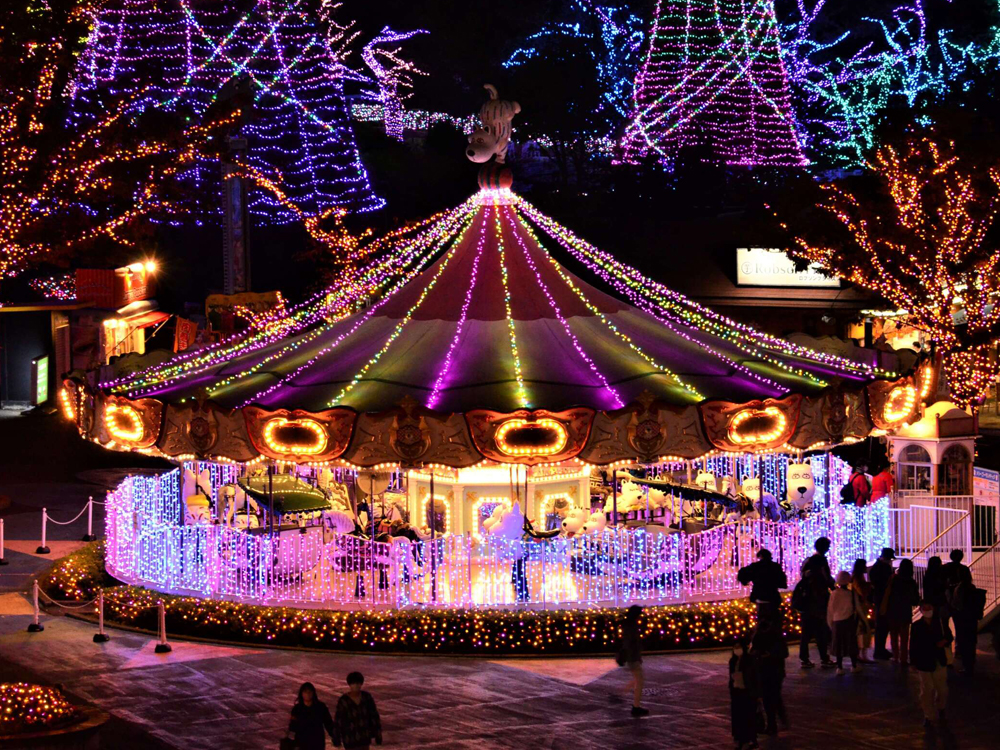 5:30pm
Take a stroll with your favorite food
A wide variety of shops, food stands, and food trucks are also available in the park. Each of you is free to choose whatever you want to eat while strolling.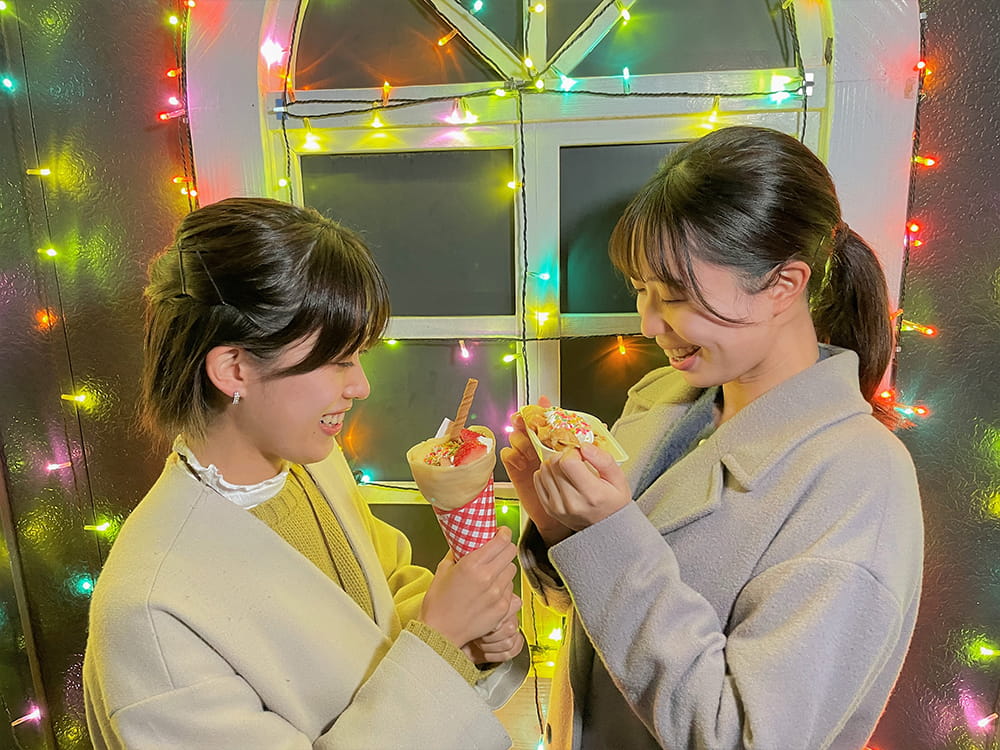 6:00pm
The fountain shows are must-sees
The fountain shows are definitely must-sees that you should not miss. Take your time watching the massive shows created with flames, lasers, and fountains, and you will have a lot of fun talking about the show with your friends later.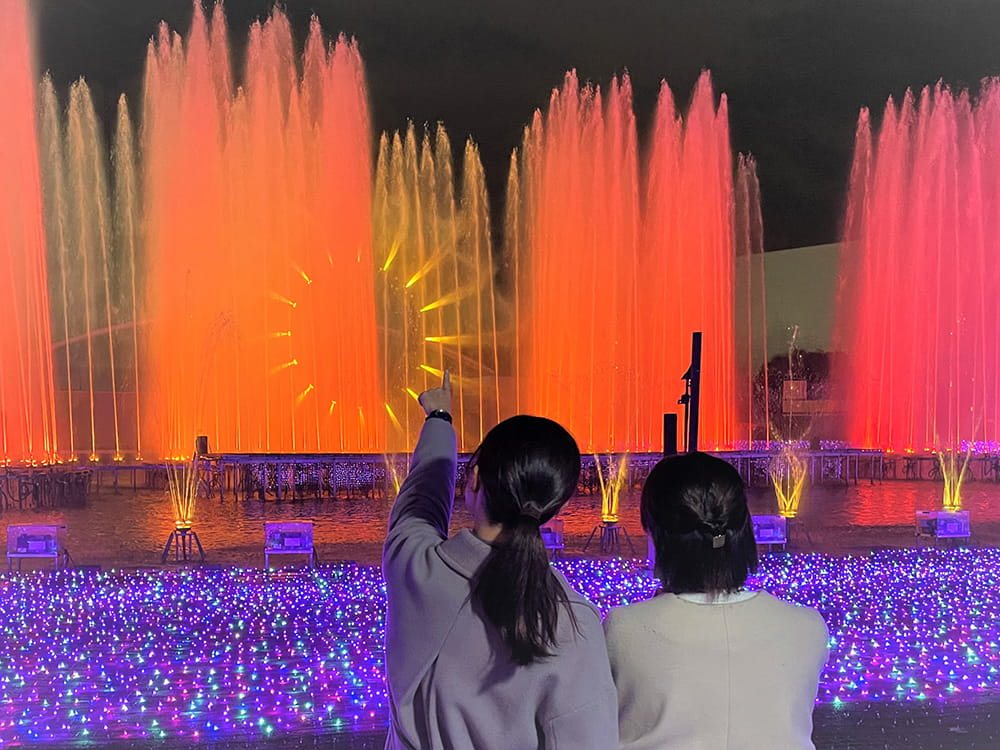 6:30pm
Enjoy the "Lipovitan Rocket☆Luna" ride
The inverted roller coaster "Lipovitan Rocket☆Luna" is located near the fountain. It is great for groups because each car can seat four people. It's an indoor coaster, but it pops out onto the outside for a brief moment in the middle of the ride! Beat the thrill and try to open your eyes and see the Jewellumination!
7:00pm
Visit other illuminations
When it gets dark, explore the illumination spots again.
The "Fortune Promenade" is recommended, because the path is wide enough for a whole group to take pictures side by side.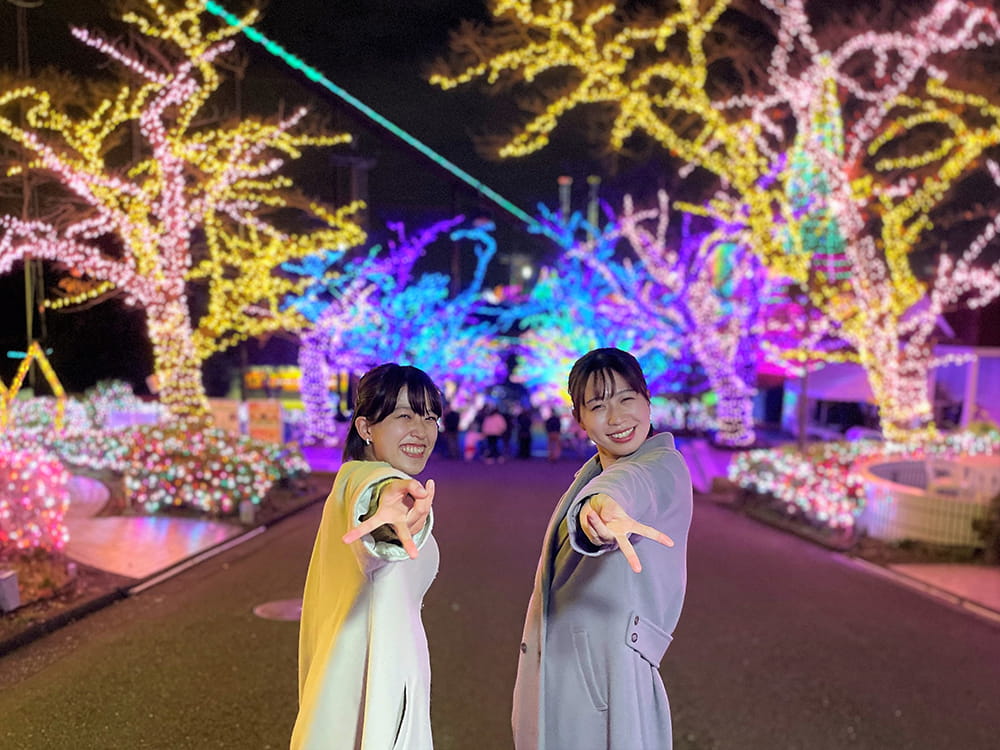 8:00pm
Let's take a coffee break at Starbucks
What about relaxing with a cup of coffee at Starbucks? Over a cup of coffee, it's nice to send each other photos from the day, talk about your experience at the park, and even make a promise to come back next year.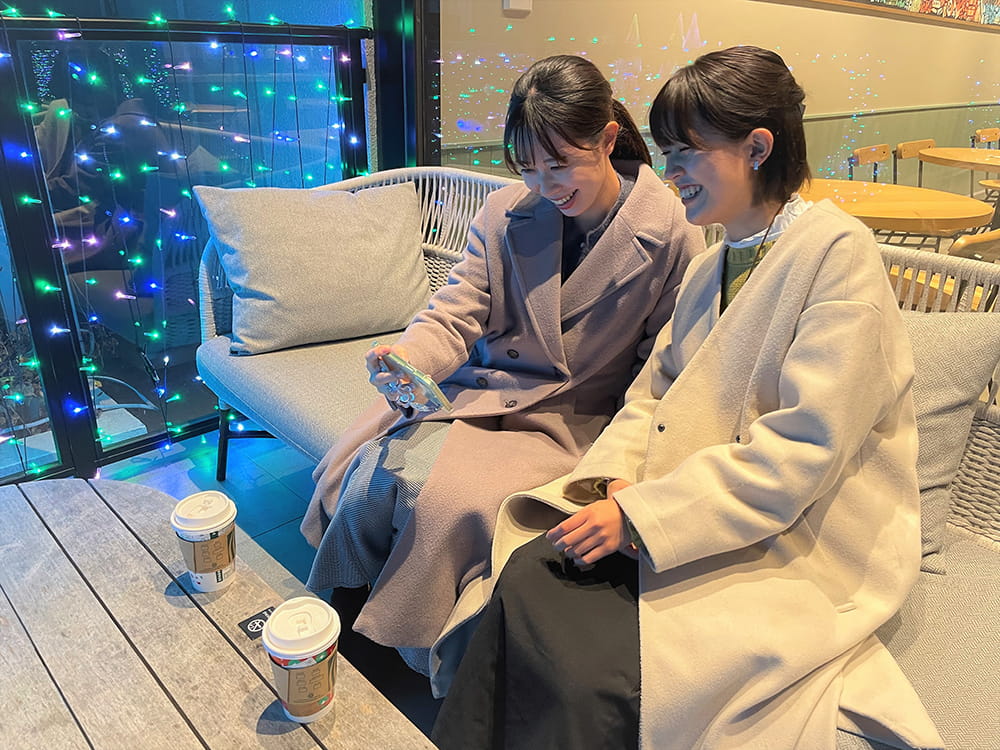 *These plans are only examples. In some cases, certain facilities and events may not be available.
*Attractions may be closed without notice.
*Hours of operation, workshops, events, etc. may vary depending on the time of year.
#Check out Yomiuriland!

Instagram