Delight your kids with a trip


to the Anpanman Pool♡

The Anpanman animated show is a huge hit with Japanese children. If you're bringing kids along, check out the Anpanman pool! Anpanman and his cute friends—beloved by Japanese kids—stand near fountains in the center of a pool with a depth safe for toddlers. There are also plenty of playthings for kids to enjoy. Have a great time with your kids and re-energize yourself!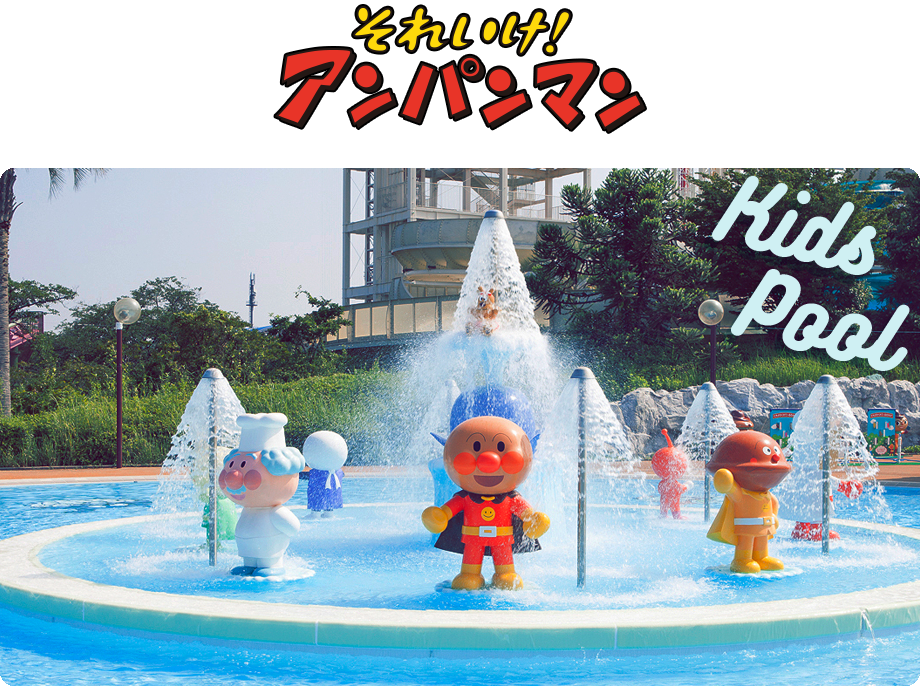 Anpanman Pool Basic Information
Open
Jun. 3–Sept. 12, 2021
Size
Area: 490㎡, Depth: 0.5–0.6 m
Precautions
Due to advice from the local health care center, we do not permit children to enter the water wearing only diapers.
If your child is using a diaper, please have him/her wear a swim diaper under his/her swimwear.
Anpanman Pool Facility Information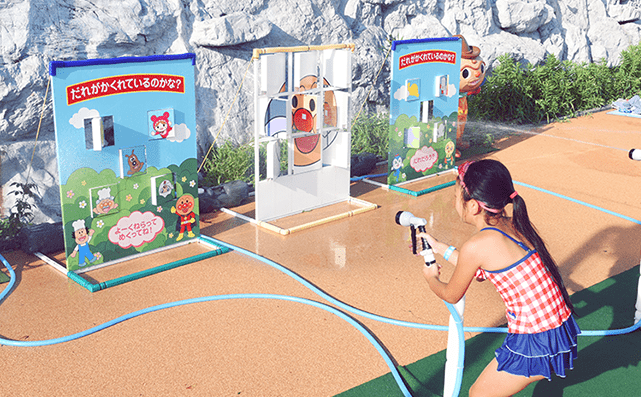 Water Fun Corner
Blast water to try and complete the faces of Anpanman and Baikinman or spin around the playing card symbols with Trumpman!
Kabirunrun
Valley Slide
A super-cute Kabirunrun slide! Can your child face the challenge alone?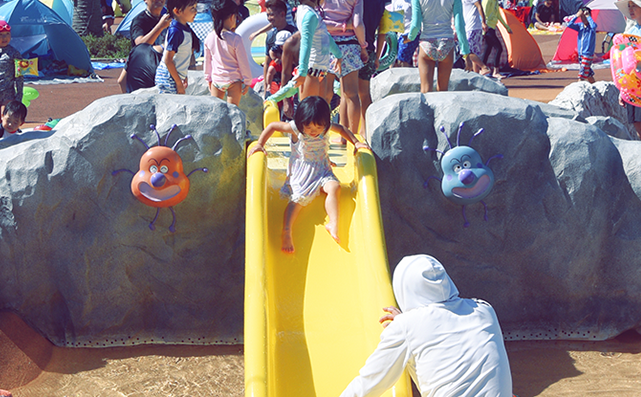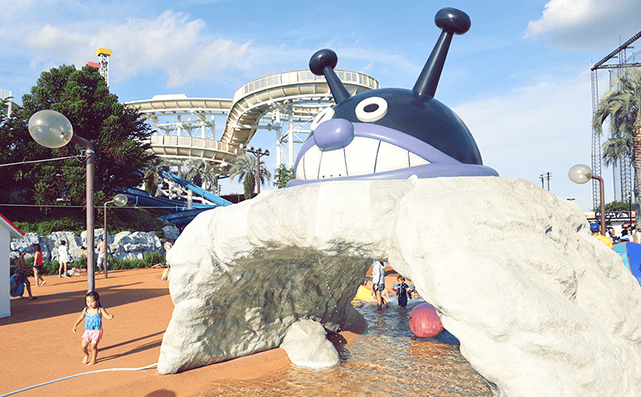 Baikin Castle Waterfall
Look out!! The water flowing from Baikin Castle Waterfall sprays out over everyone!
Cootan the Whale's Fountain
Cootan the Whale and everyone's favorite dog Cheese are here! You'll also see Anpanman, Shokupanman, and even more friends!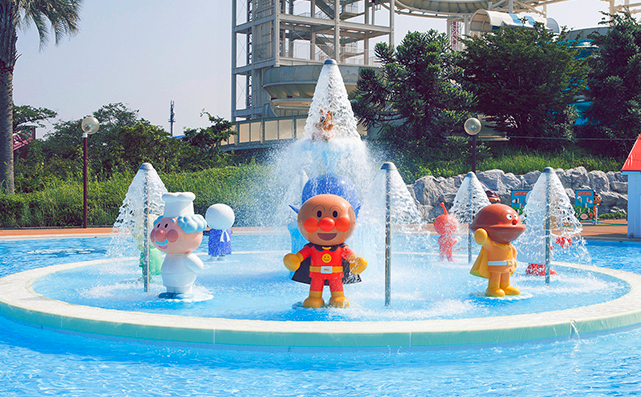 The Anpanman attractions described above are perfect for parents and kids looking for fun in the water. But the Anpanman section is just one part of Pool WAI Water Park. We offer a varied lineup of pools and water slides (five pools and three types of water slides in total) for everyone.
Spend a whole day with your families, friends, or partners at Yomiuri Land and create a great summer memory♡
©やなせたかし/フレーベル館・TMS・NTV