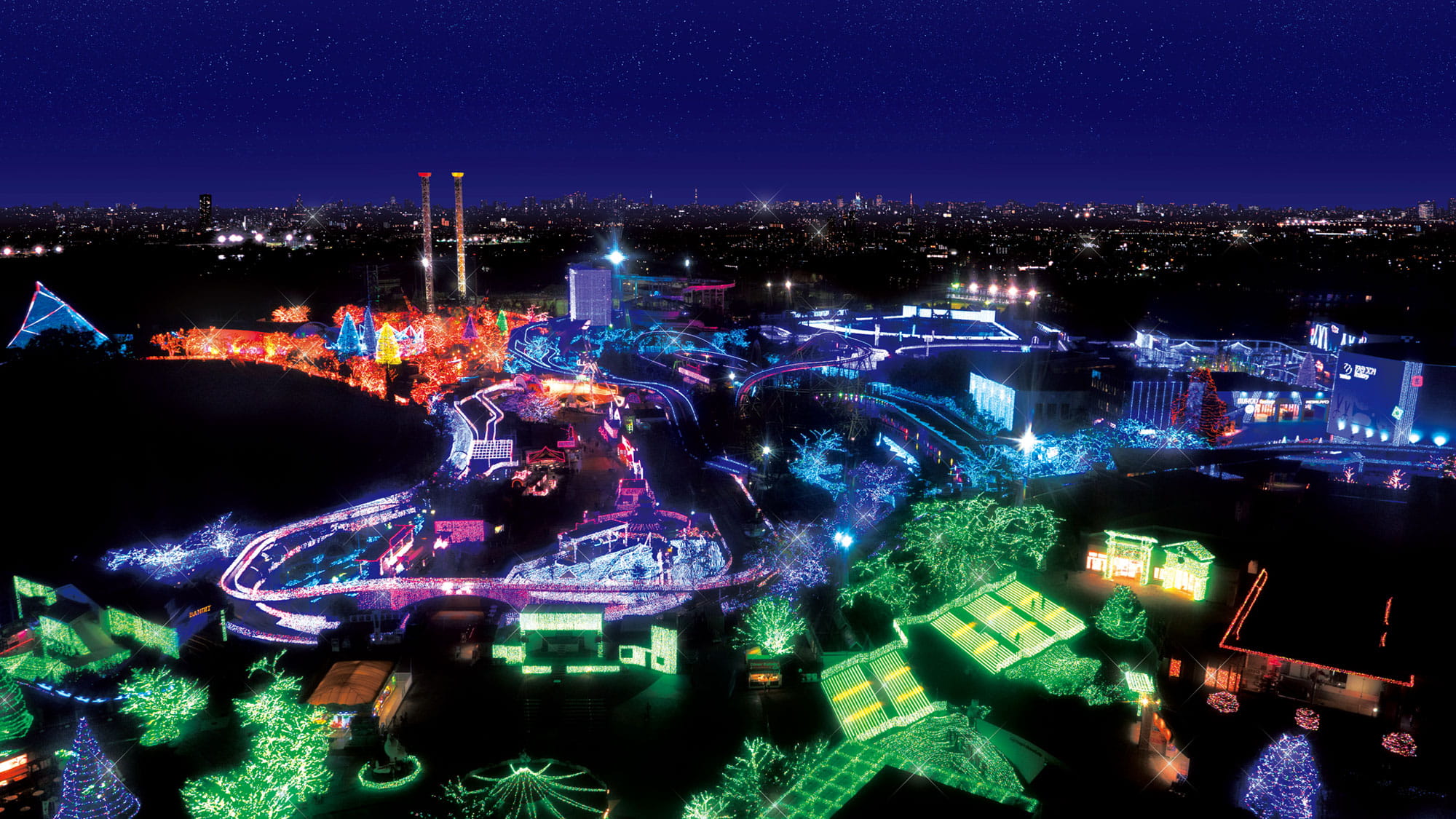 YomiuriLand Jewellumination October 22, 2020 Opening!
This year's theme is "Resonance of Gold and Birthstone"!

Enjoy a magical experience at these 12 Areas.


What Is Jewellumination?
Jewellumination is the world's first LED illumination inspired by gemstone colors, developed by Motoko Ishii Lighting Design.
The subject chosen by Ms. Ishii is the world of Greek mythology. There will be 12 fantastical areas in Yomiuriland based on the theme of "Jewel Olympus" and decorated with a record-breaking 6.5 million bulbs.
With its scale and beauty increasing every year, enjoy a magical night you can only experience here in our amusement park filled with glittering gemstone colors!

About Night Views
The night view available from atop the Ferris wheel and other rides is one of the few times you can see a panoramic look of Tokyo Skytree and Tokyo Tower, iconic Tokyo sightseeing spots, at the same time!
The combined view of Tokyo's night scenery beneath you and the gemstone-colored illumination is a breathtaking sight.