*The night event "Jewellumination" is held only during the winter season. Please check the Calendar for more information.
I visited Yomiuriland with my family. It's time to enjoy the day to its fullest!
First up is the "Goodjoba!!" area.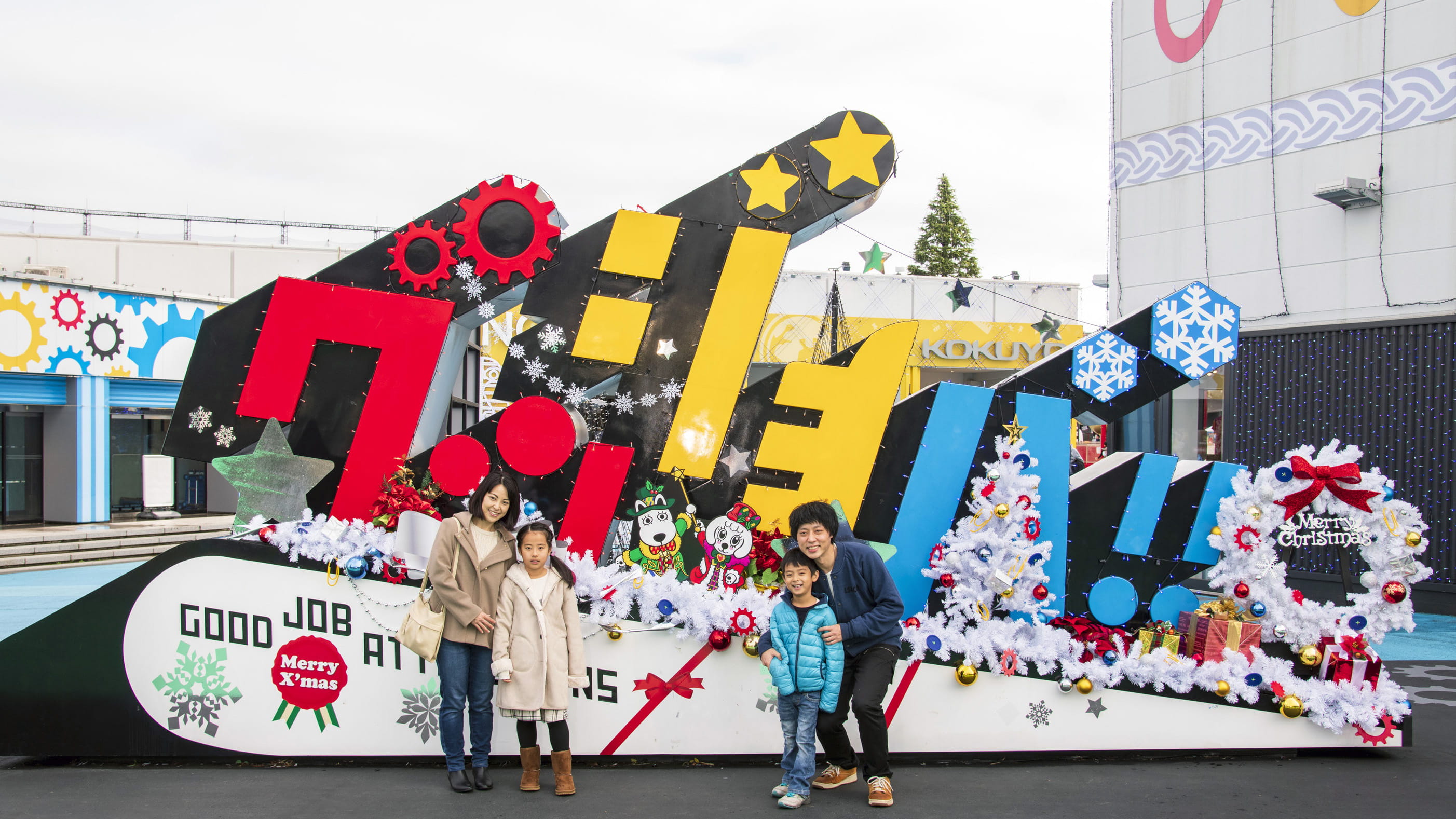 What is the "Goodjoba!!" area?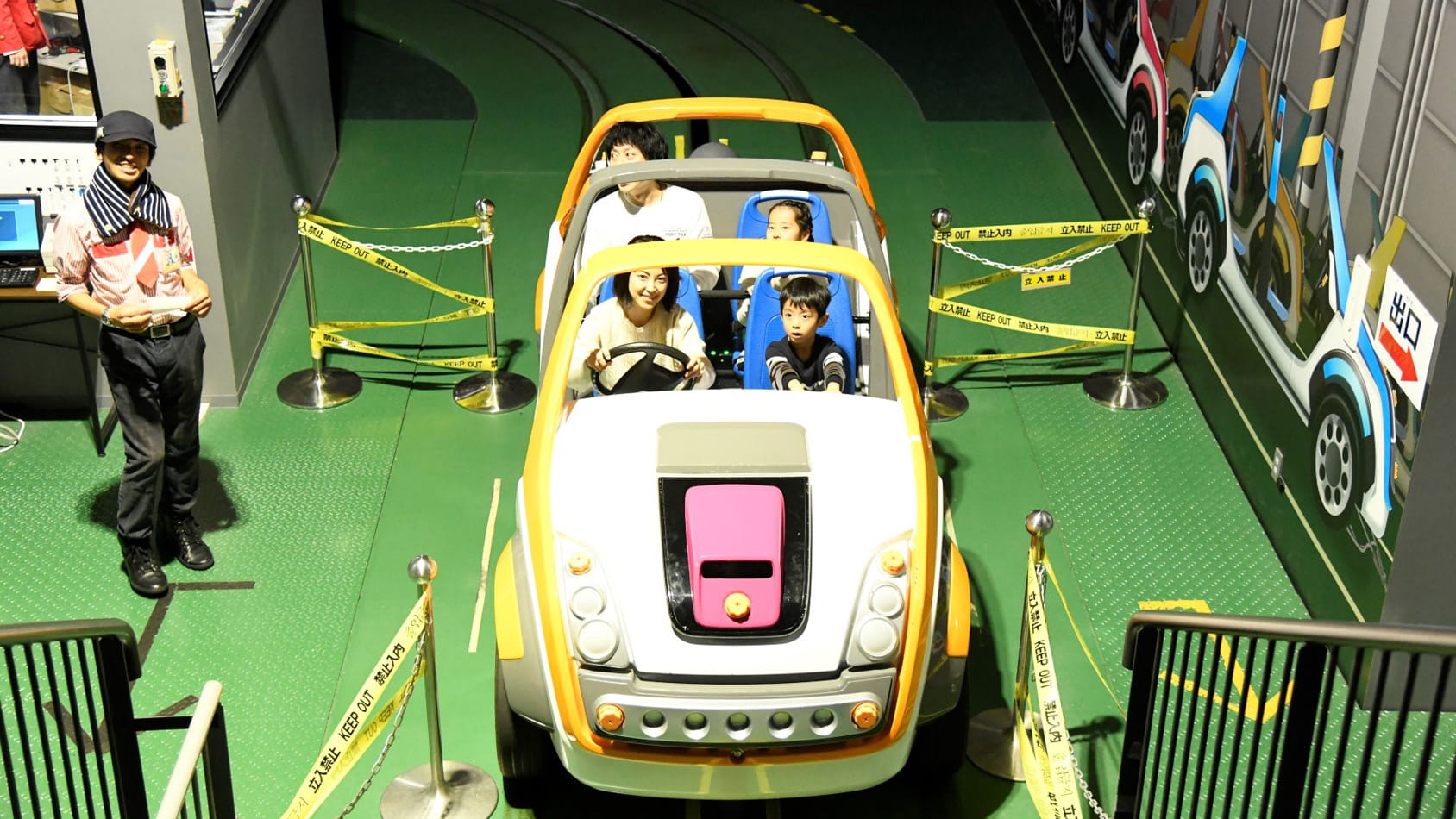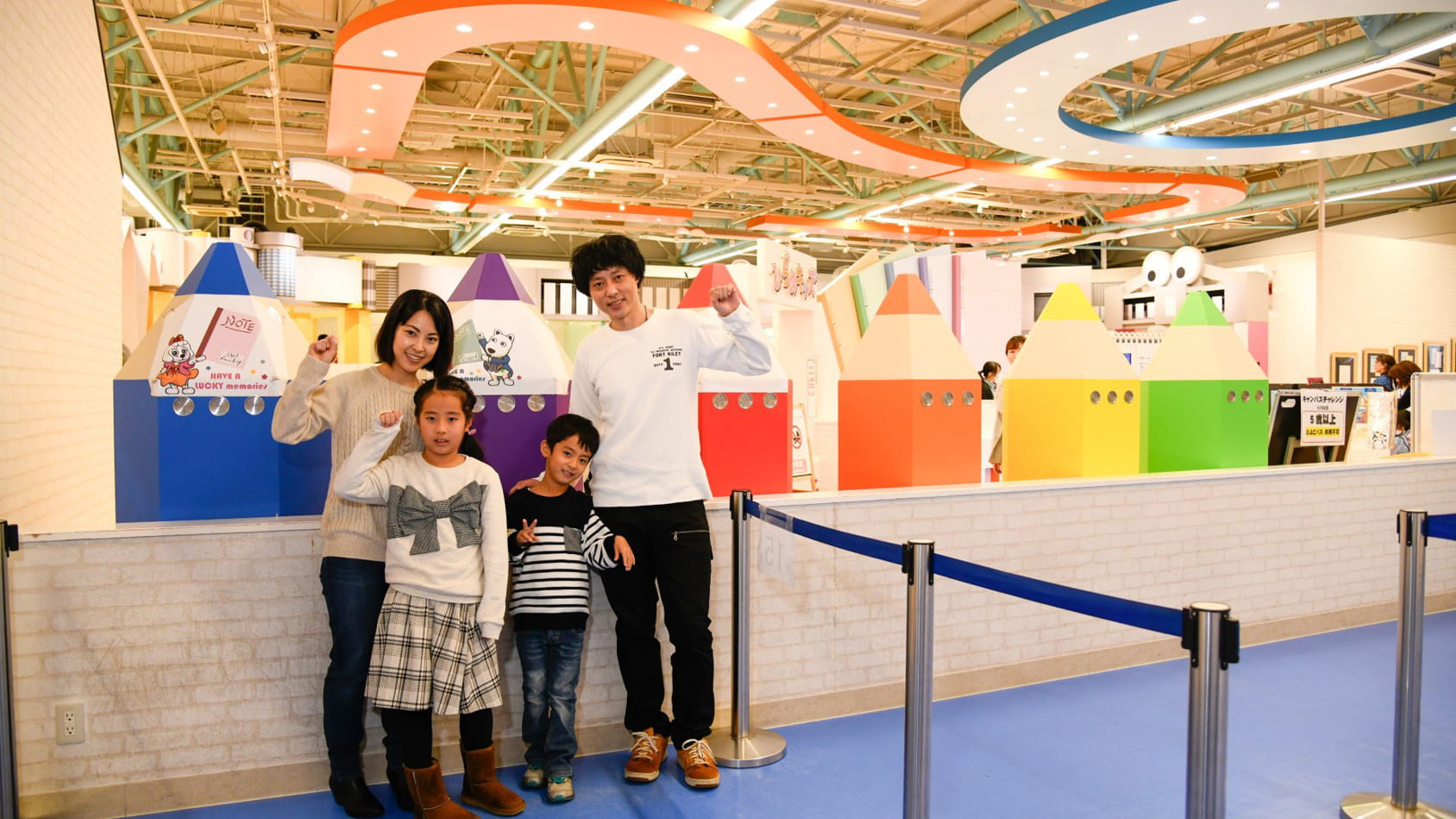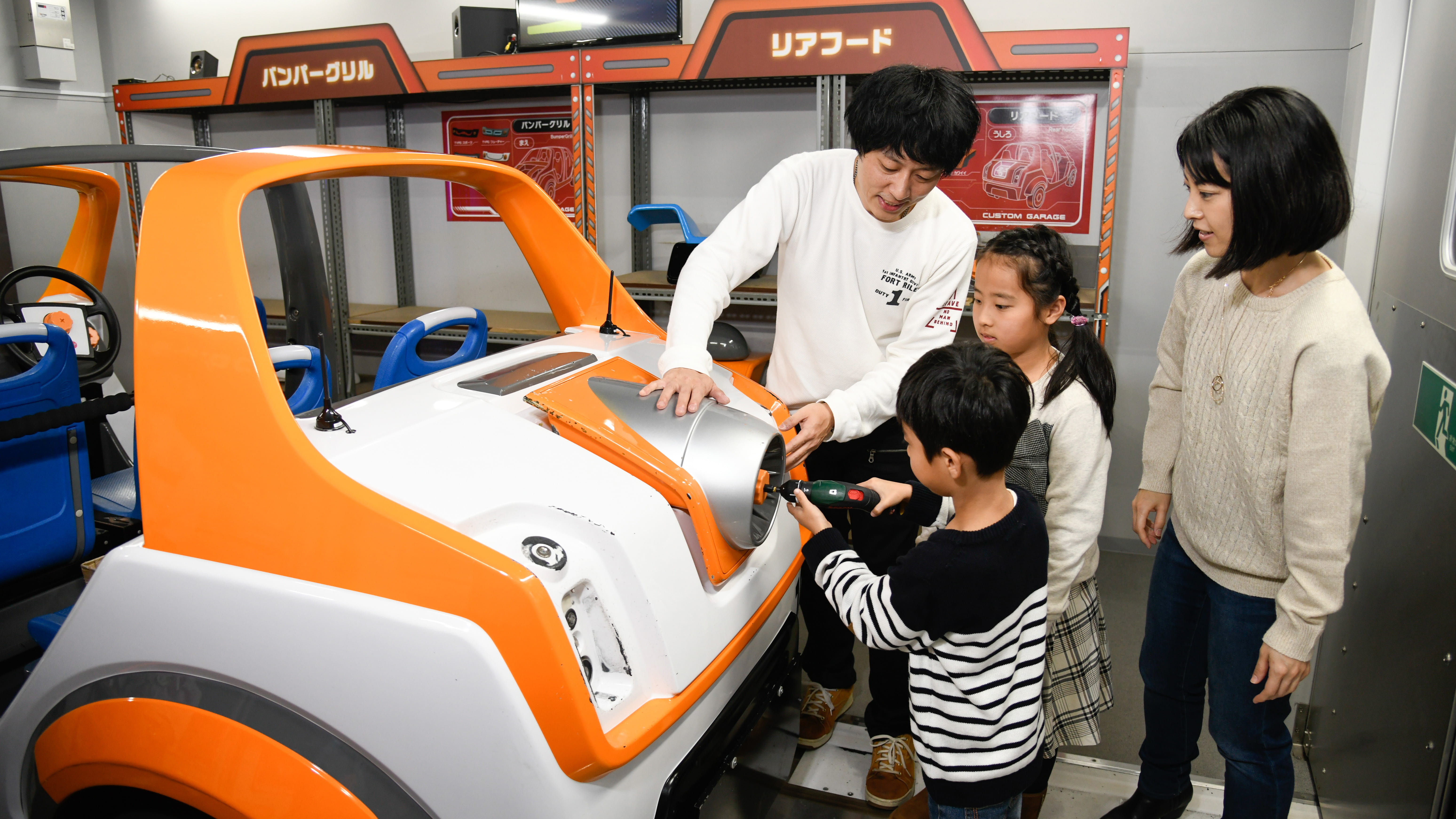 "Goodjoba!!" is a new amusement park area of Yomiuriland that is made up of factories across 4 industries: the automobile, food, fashion, and stationery industries. Play, learn, and have fun with the whole family!
Click here for more details on the Goodjoba!! area
1. First Up, "Splash U.F.O."
This thrilling attraction gives you the chance to experience the production process of NISSION's long-selling product "NISSIN Yakisoba U.F.O." while riding in a rubber raft!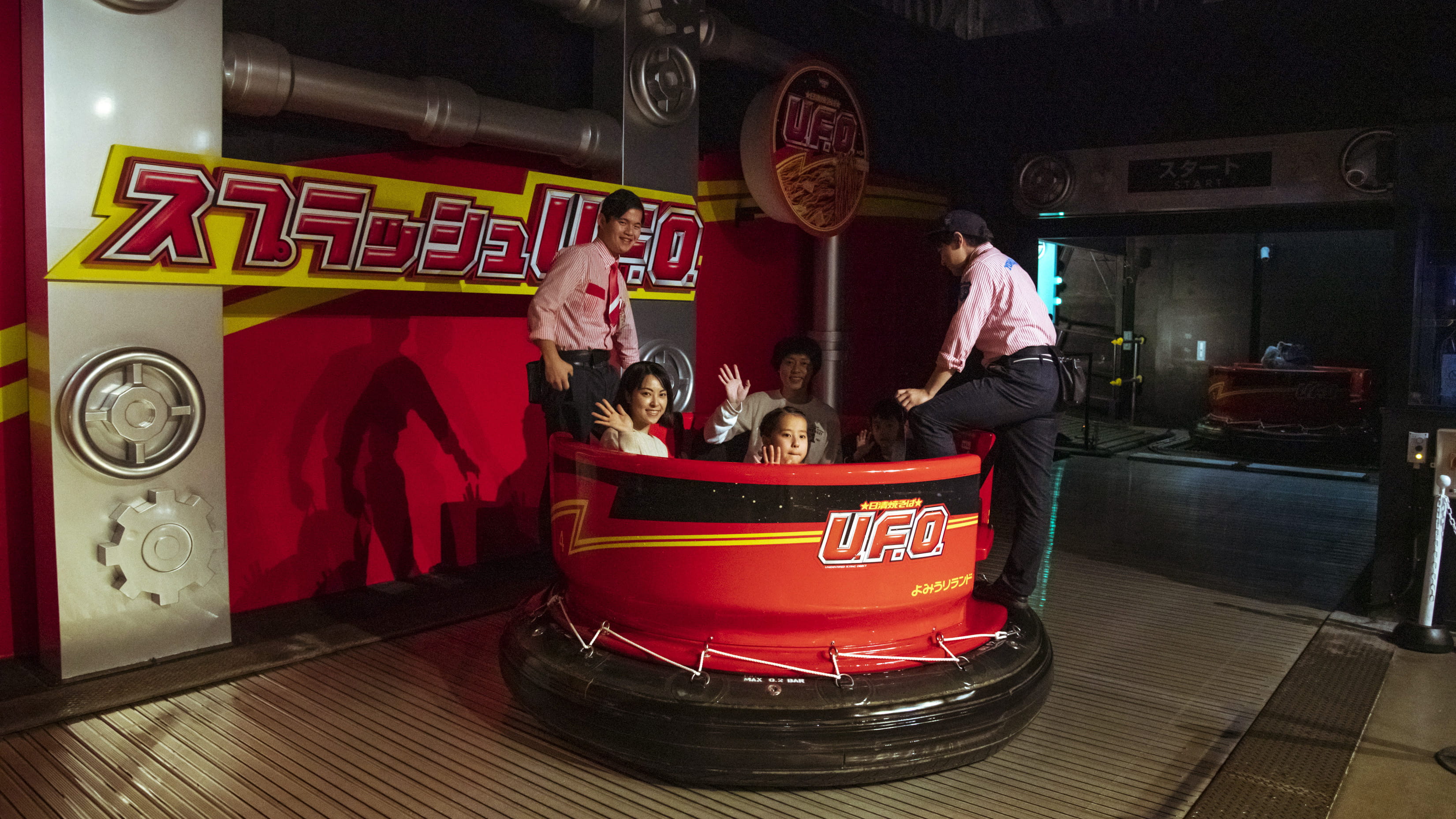 How exciting.... Time to take a ride on the U.F.O.!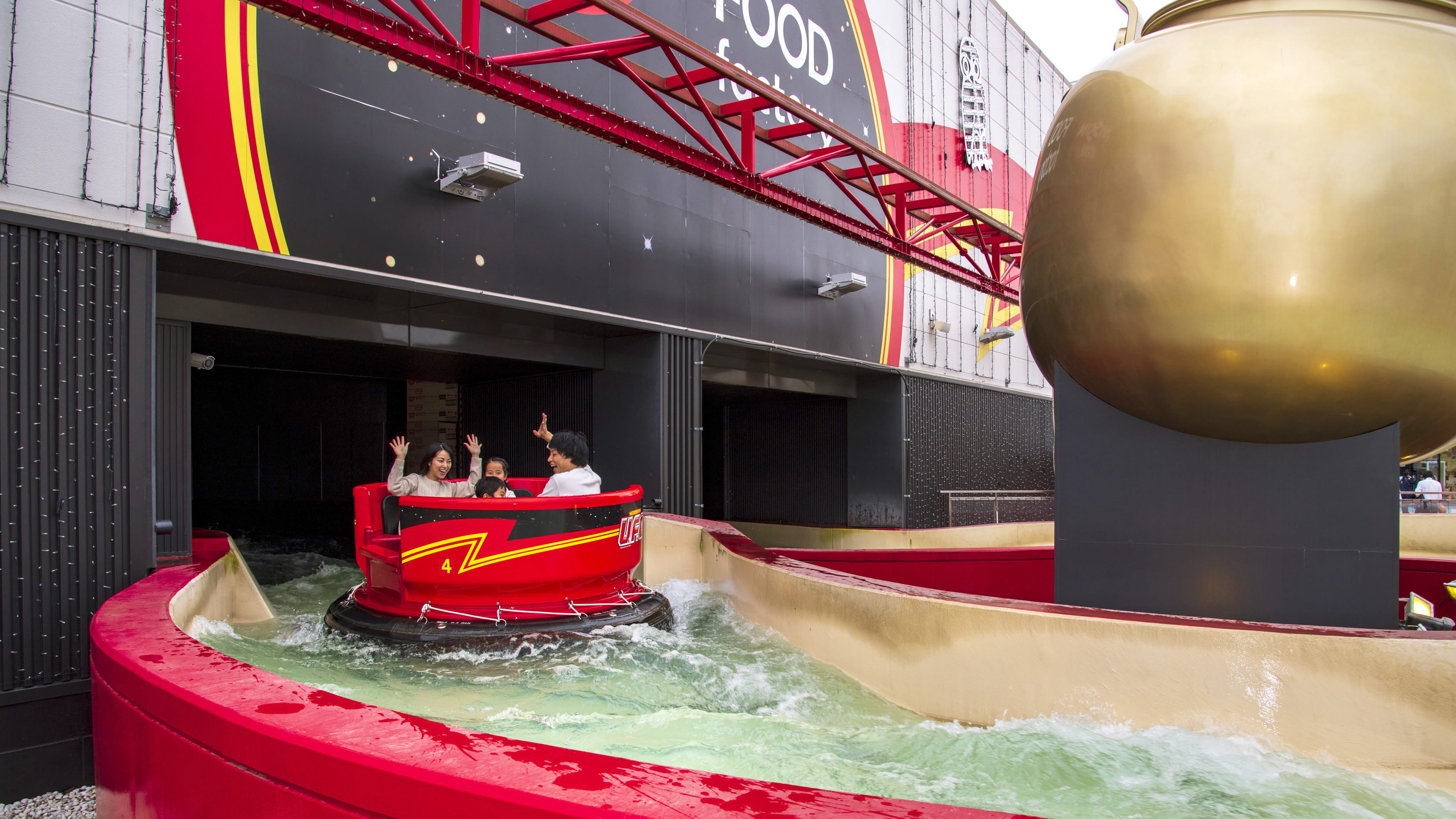 Woah! We splashed into the water after a big dive down!
2. Next Up, "Custom Garage"
Attach car parts of your choice and have fun test driving your car!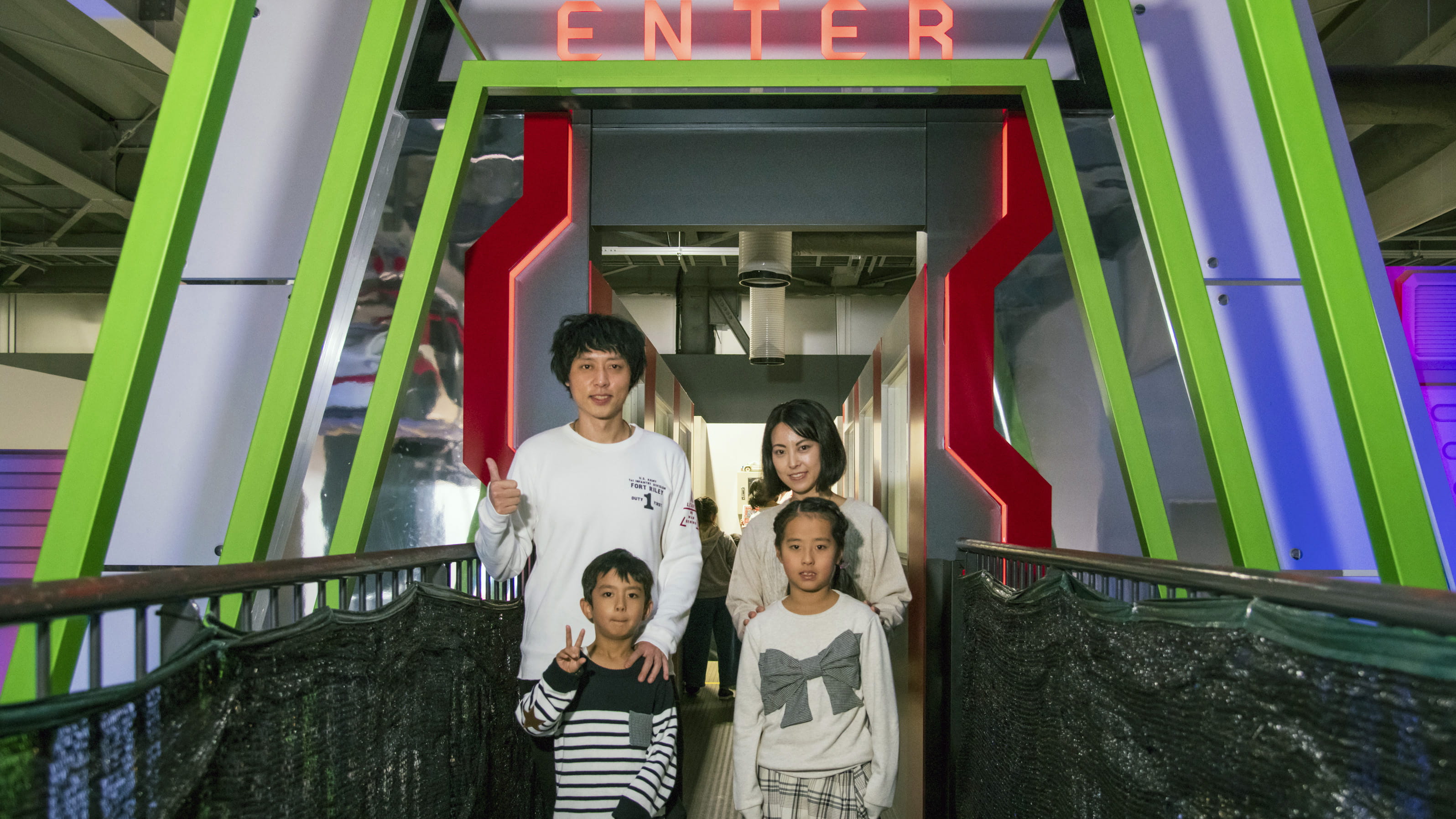 Waiting excitedly at the entrance!
Attach the car parts whose designs appeal to you the most! There are around a whopping 500,000 possible combinations!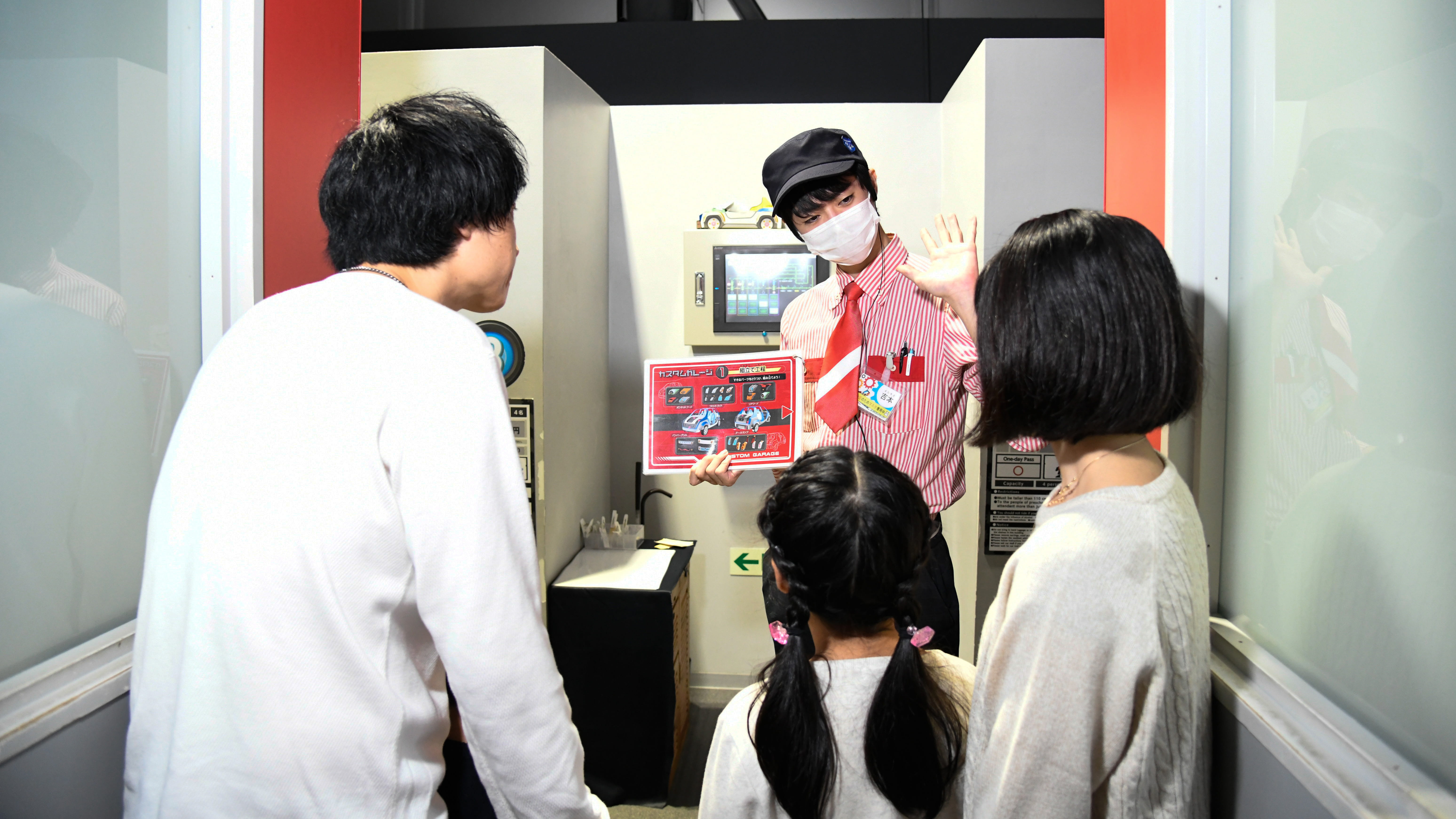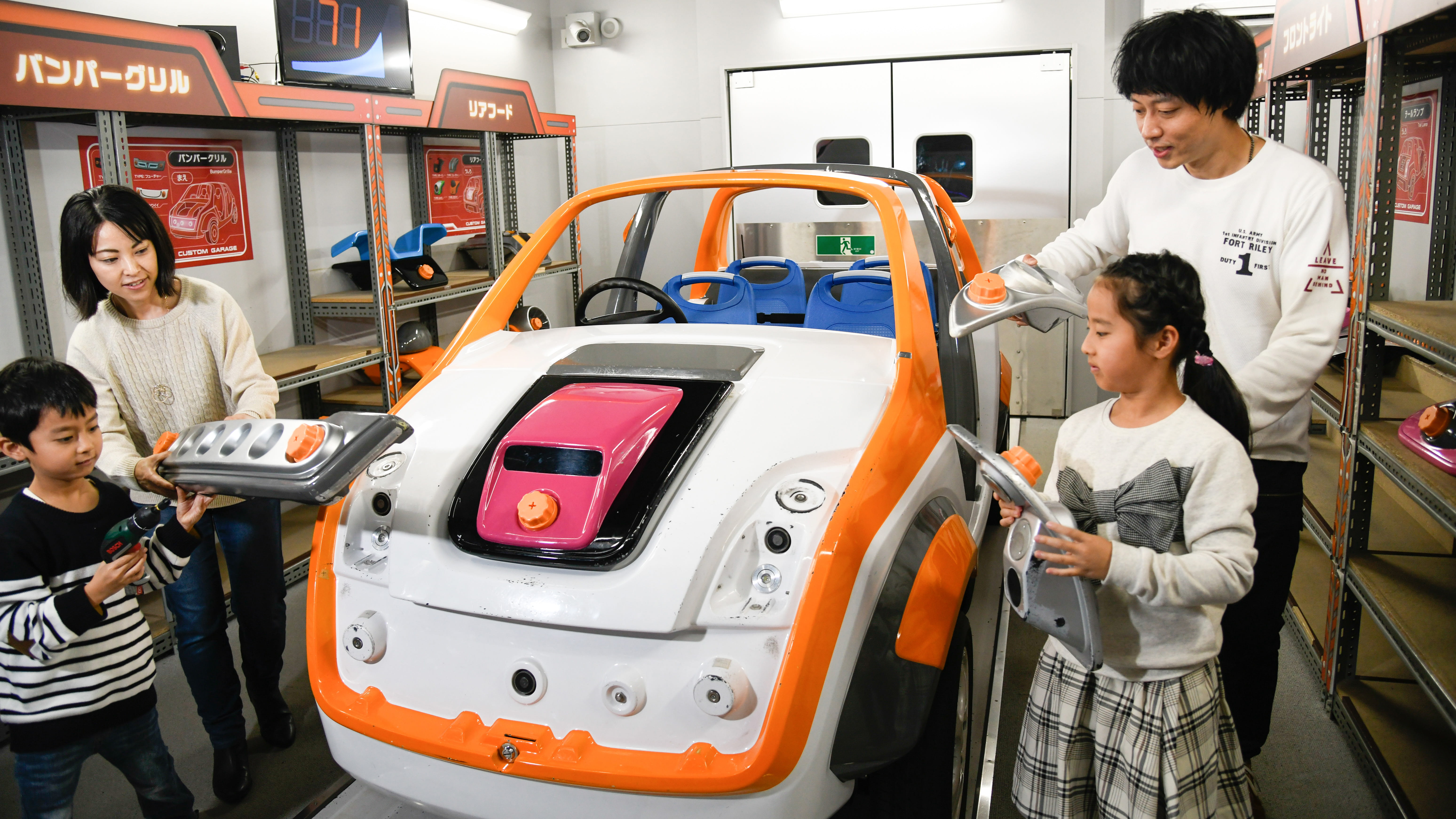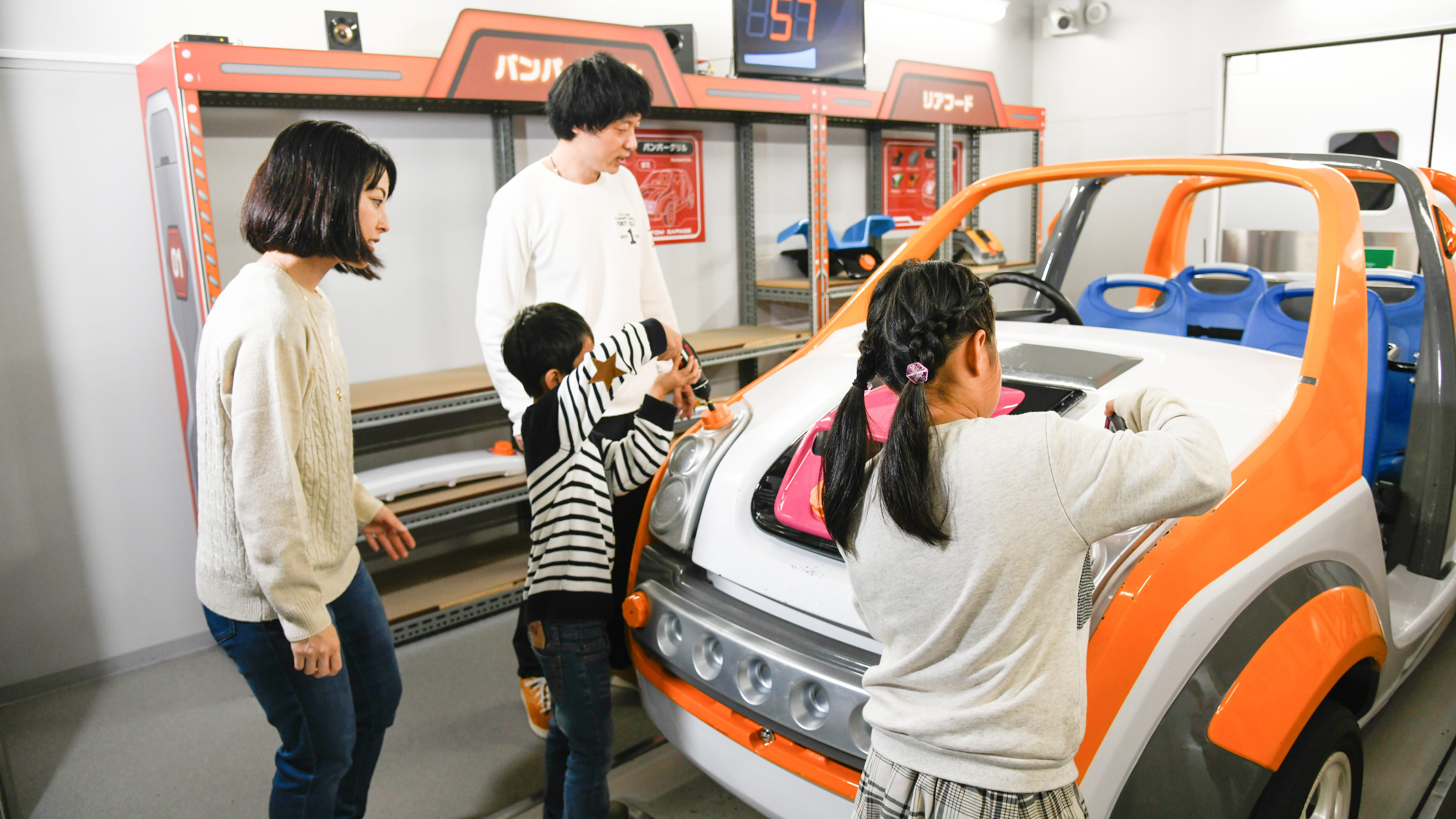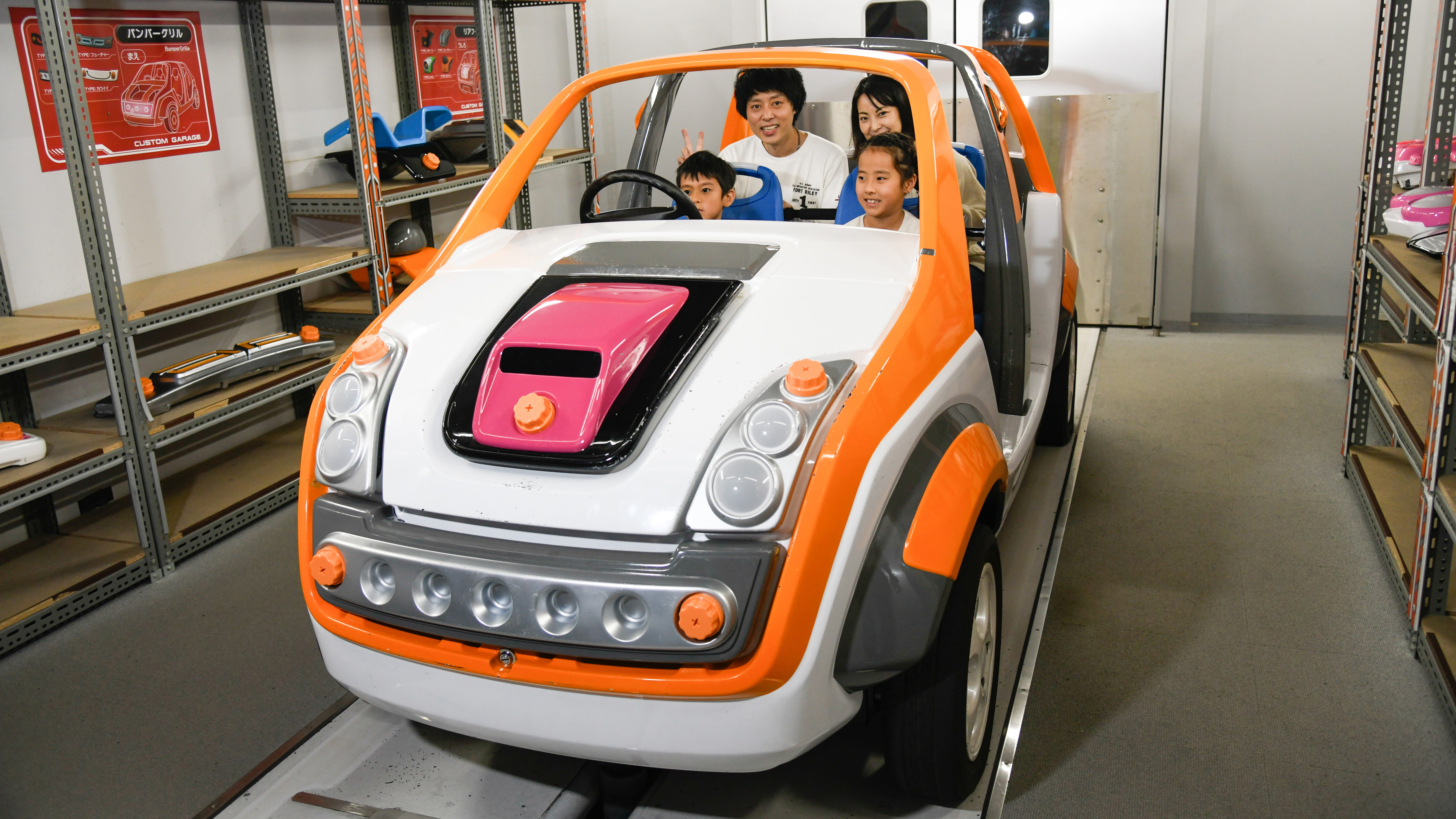 Yay! It's finished!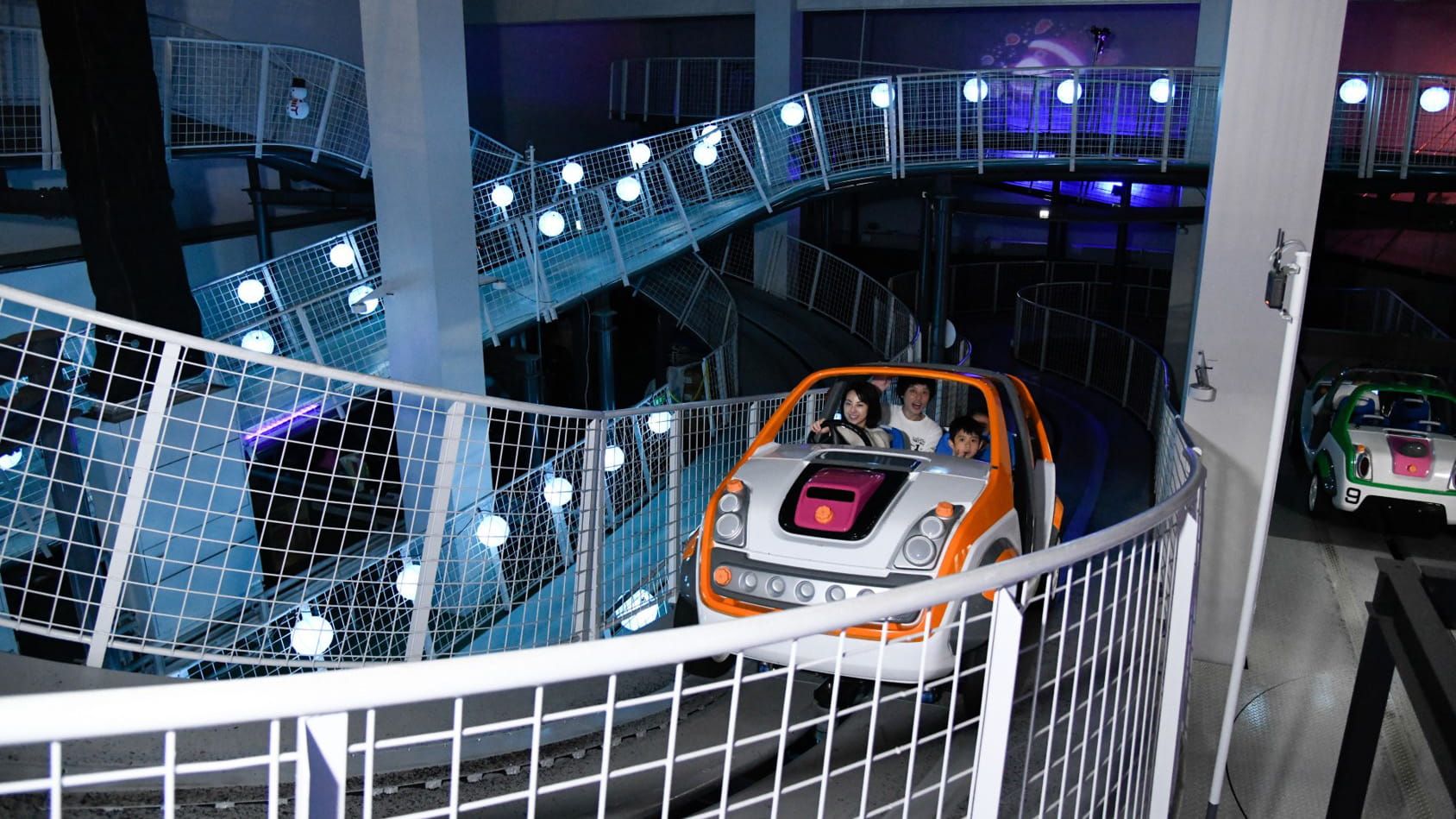 Once the car has been inspected, it's time for a test drive! It was so exciting to drive in the car we designed!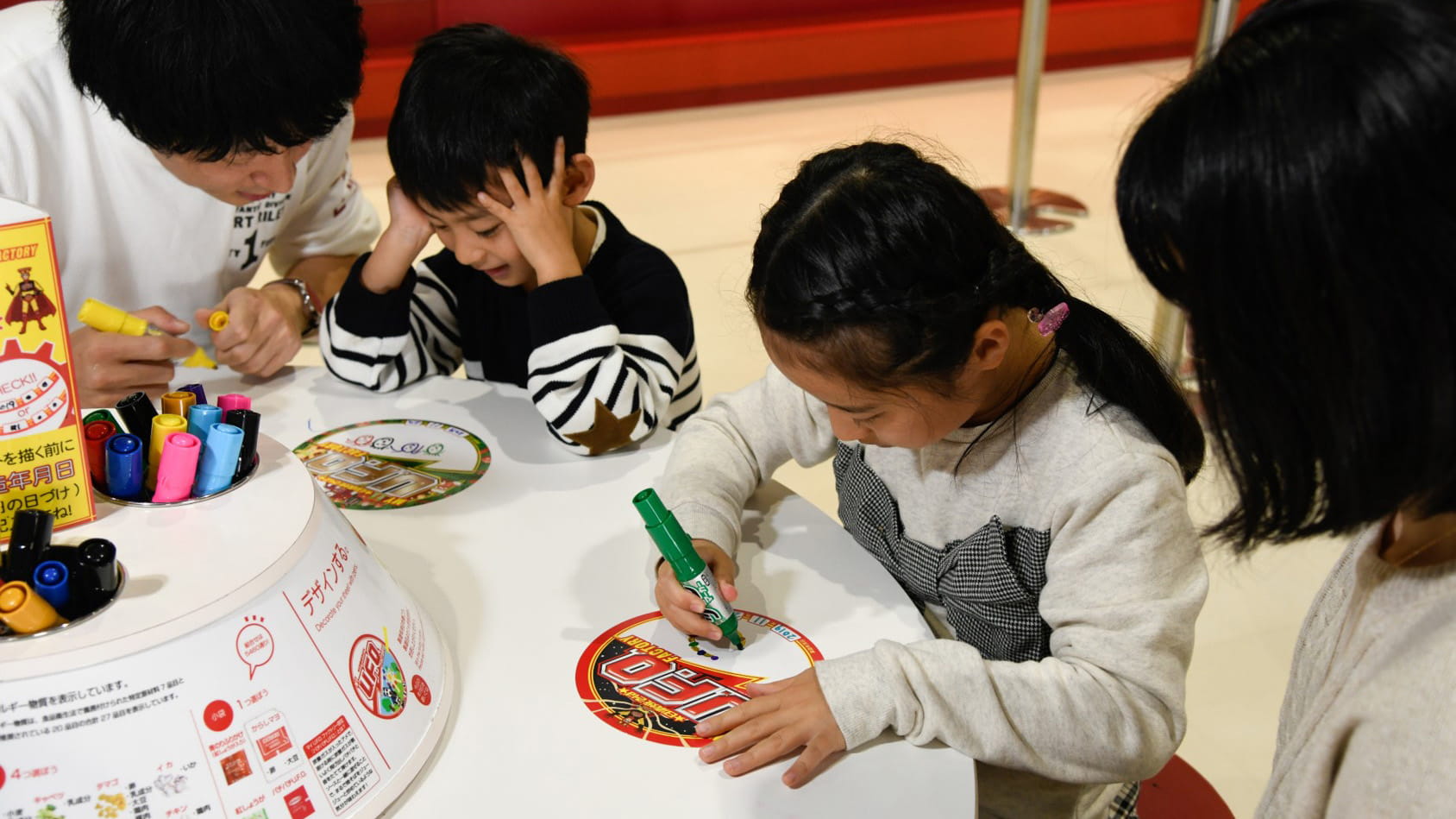 It was so much fun!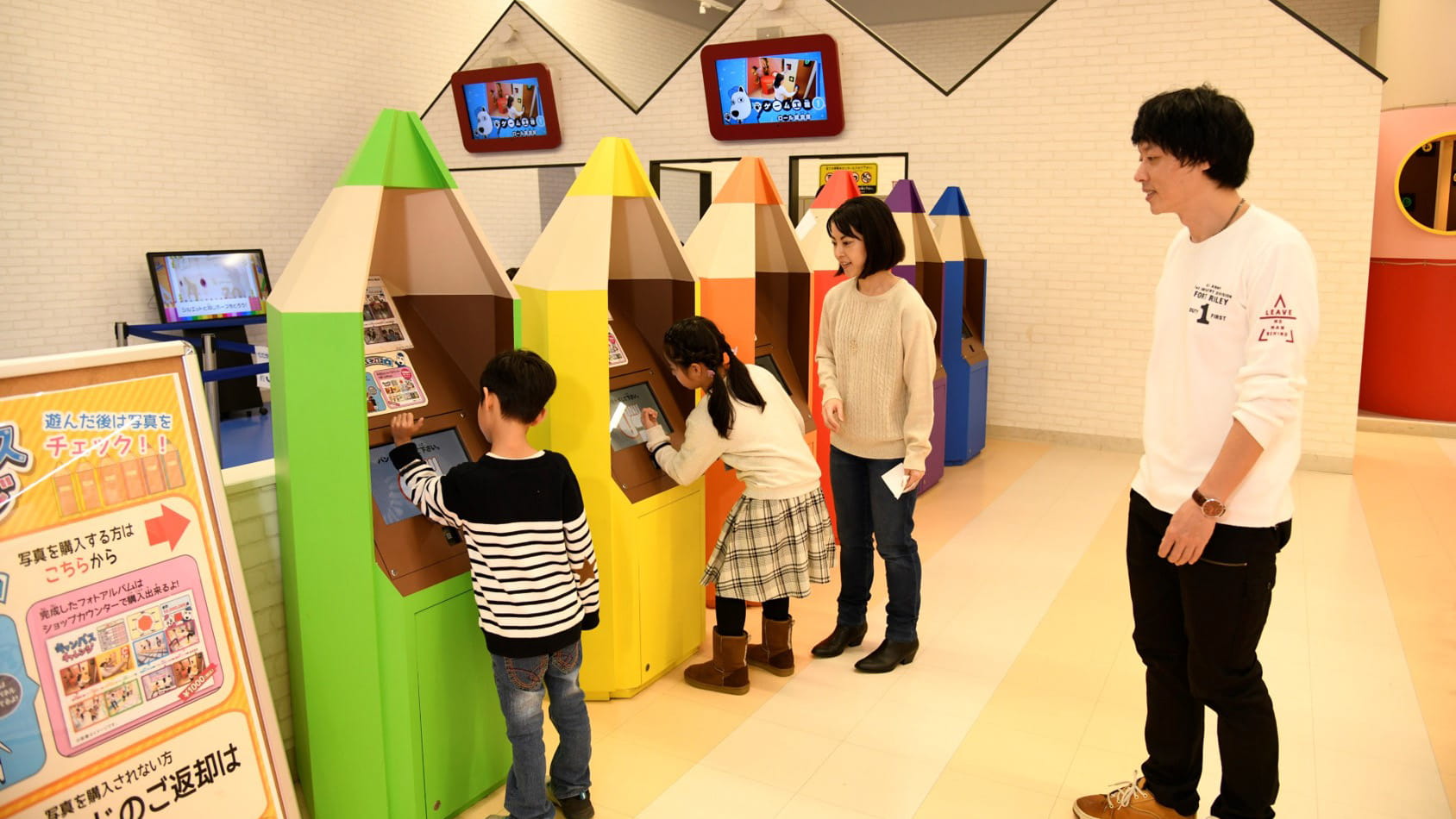 Take on 7 games based on the manufacturing process of "Campus Note"!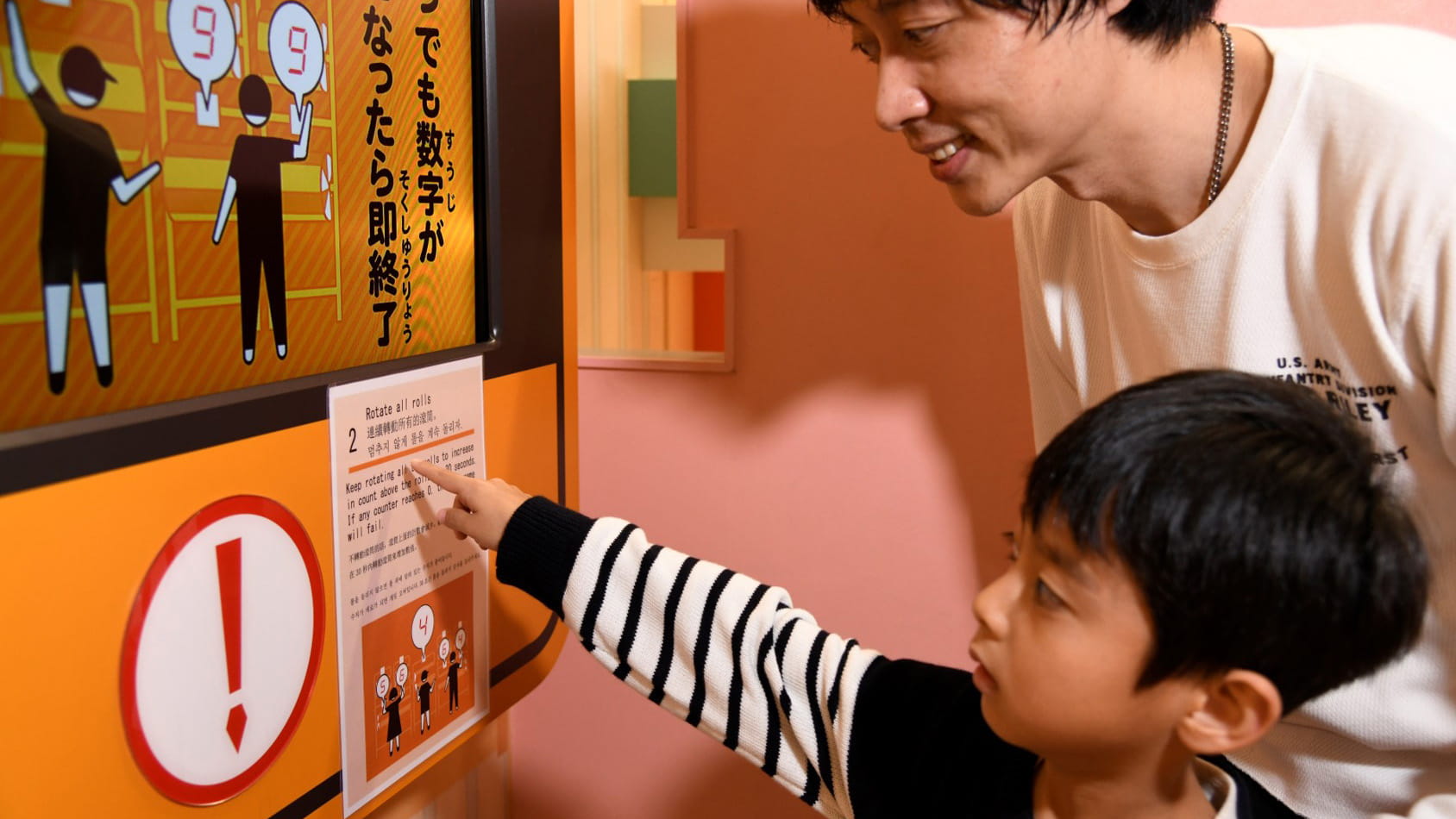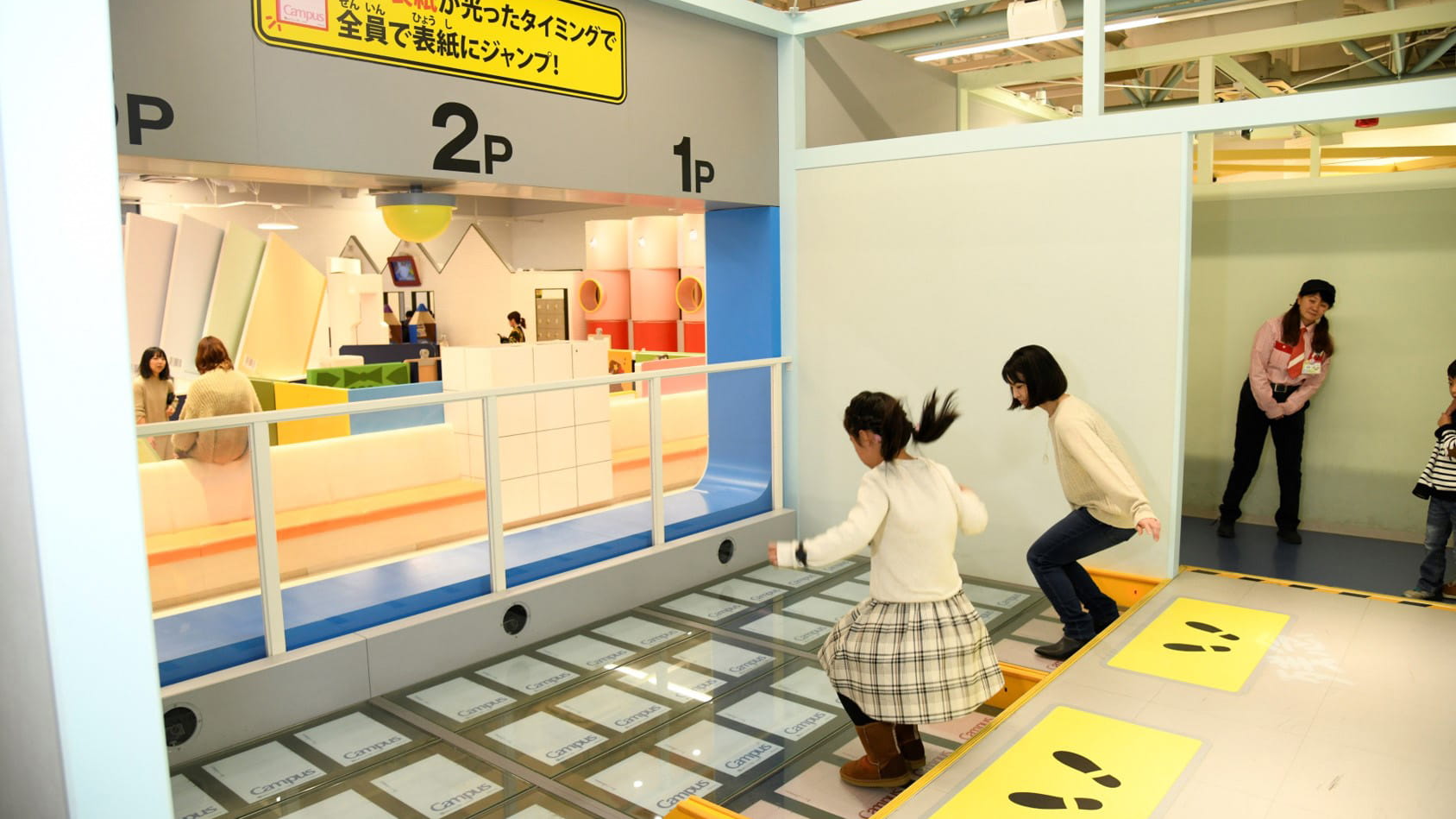 You can test your focus and perception while using your brain and your body! Adults and children alike buckle down and concentrate!
After learning and playing in the Goodjoba!! area, it's time to go see the sea lions!
4. Meeting Sea Lions?! "Sea Lion Show"
There's a cute and exciting sea lion show held every day at Yomiuriland! There are even days where, in addition to the show, there are sea lion meeting experiences available!
This is my first time getting to touch a sea lion! How exciting.
※The meeting experience is not available every day, so please see the schedule on Yomiuriland's official website for details.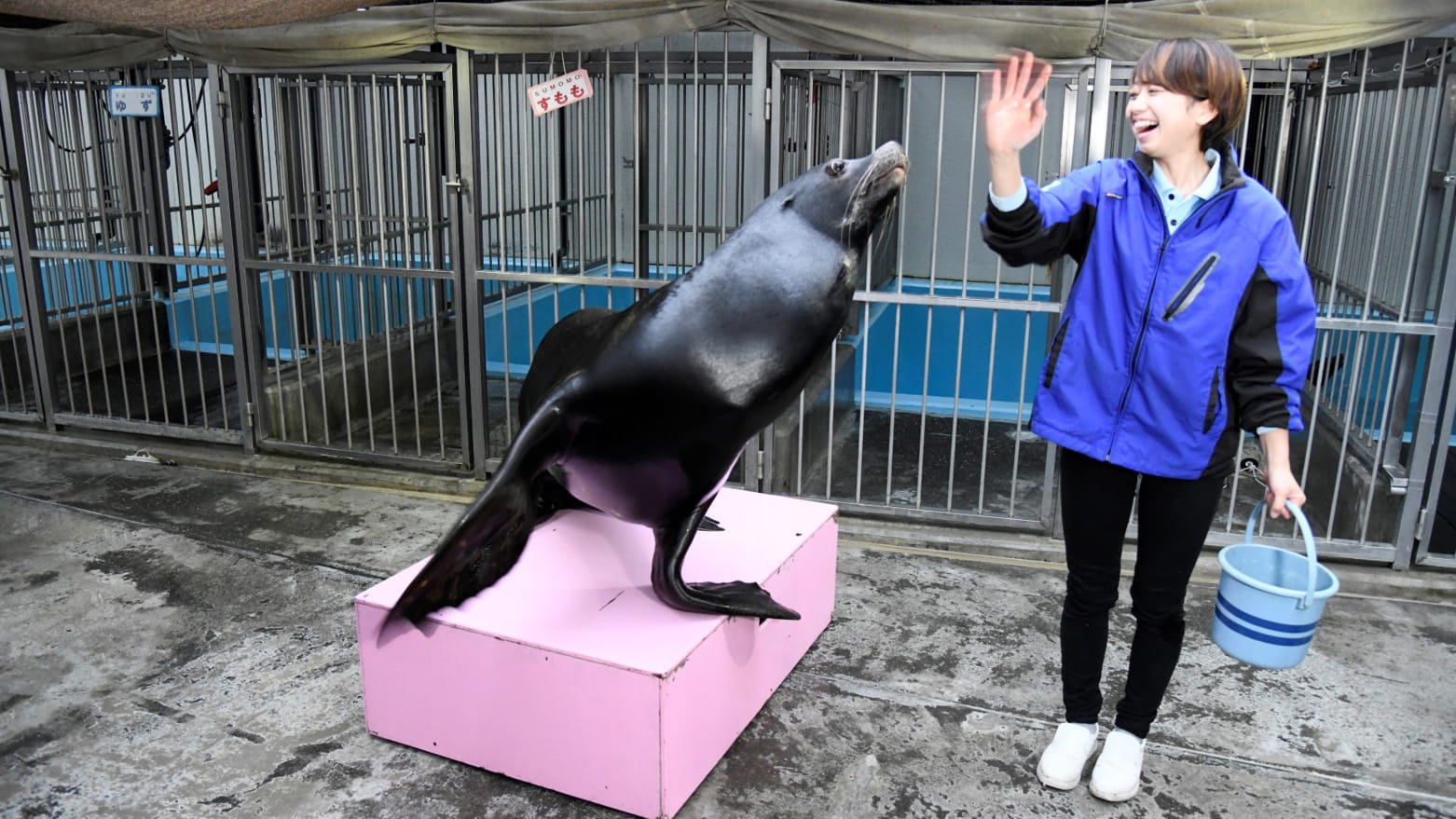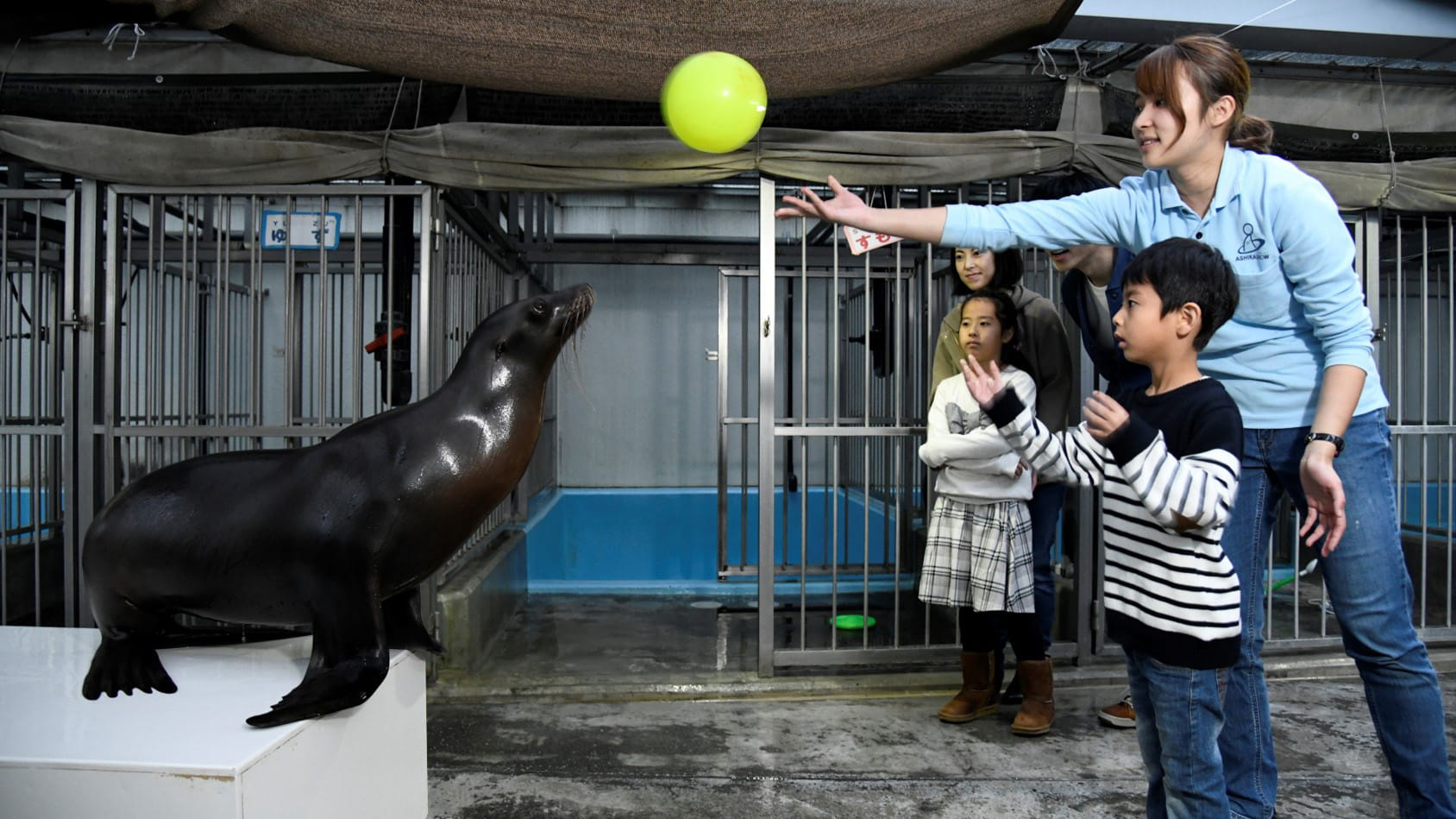 It was so moving to be able to interact with the sea lions!
By 4:00pm, we had a lot of fun and the sun was starting to set. Suddenly, Yomiuriland's scenery changed to a more romantic view as the illuminations lit up! There's still more to enjoy!
Here at Yomiuriland, you can even ride "land dogs" on the merry-go-round in addition to horses! This is an attraction that anyone, child or adult, can enjoy.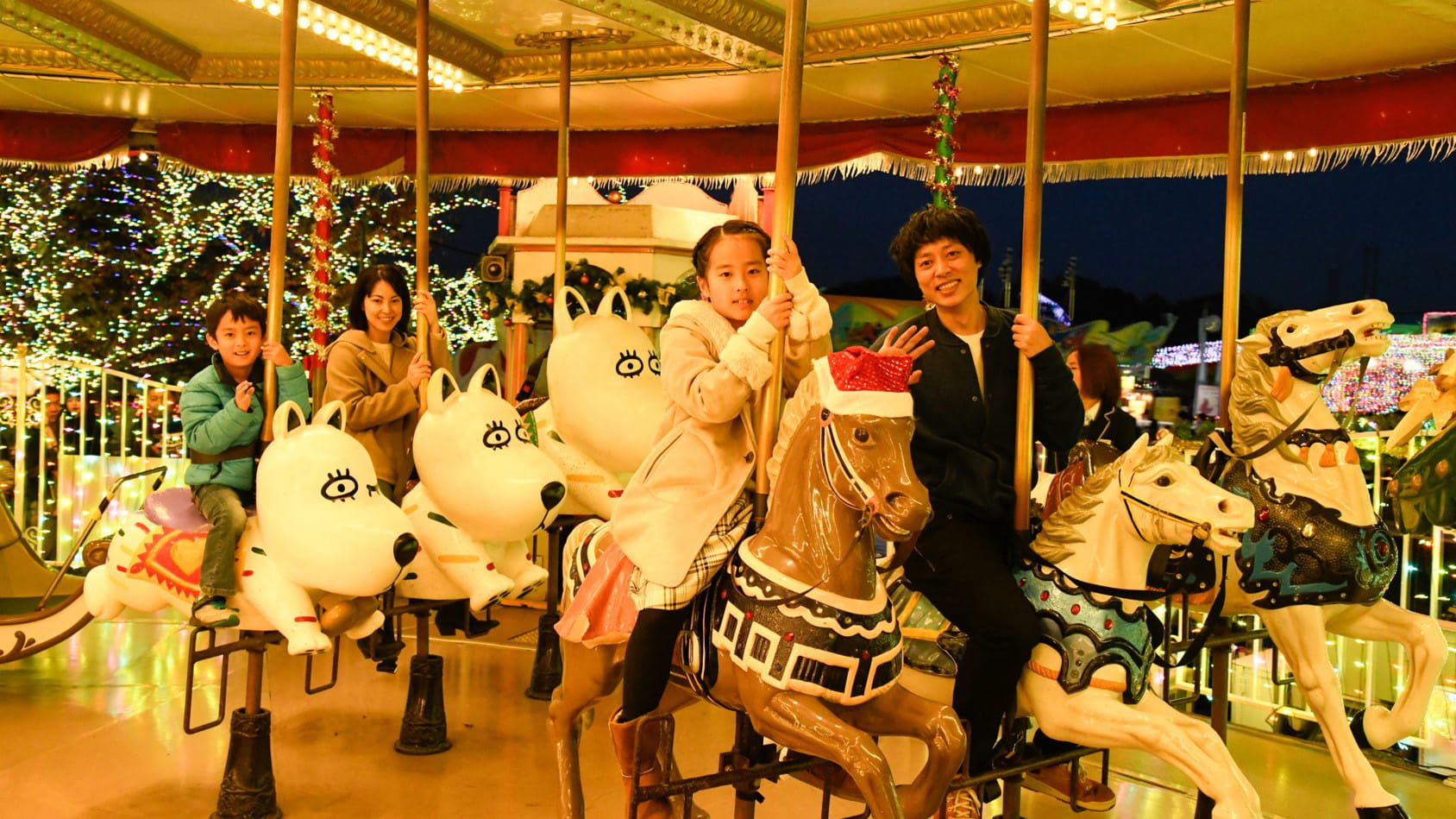 I was surprised by the movements of the ride and the small land dogs! Be sure to give this ride a go!
After having so much fun we got hungry, so it was time for a break at a restaurant.
It's so nice that Yomiuriland has a great selection of food to choose from, including Japanese, Western, and Chinese foods, as well as ramen and udon!
Everyone in the family was able to find something to enjoy from the menu, which mainly featured Western food but was packed with variety!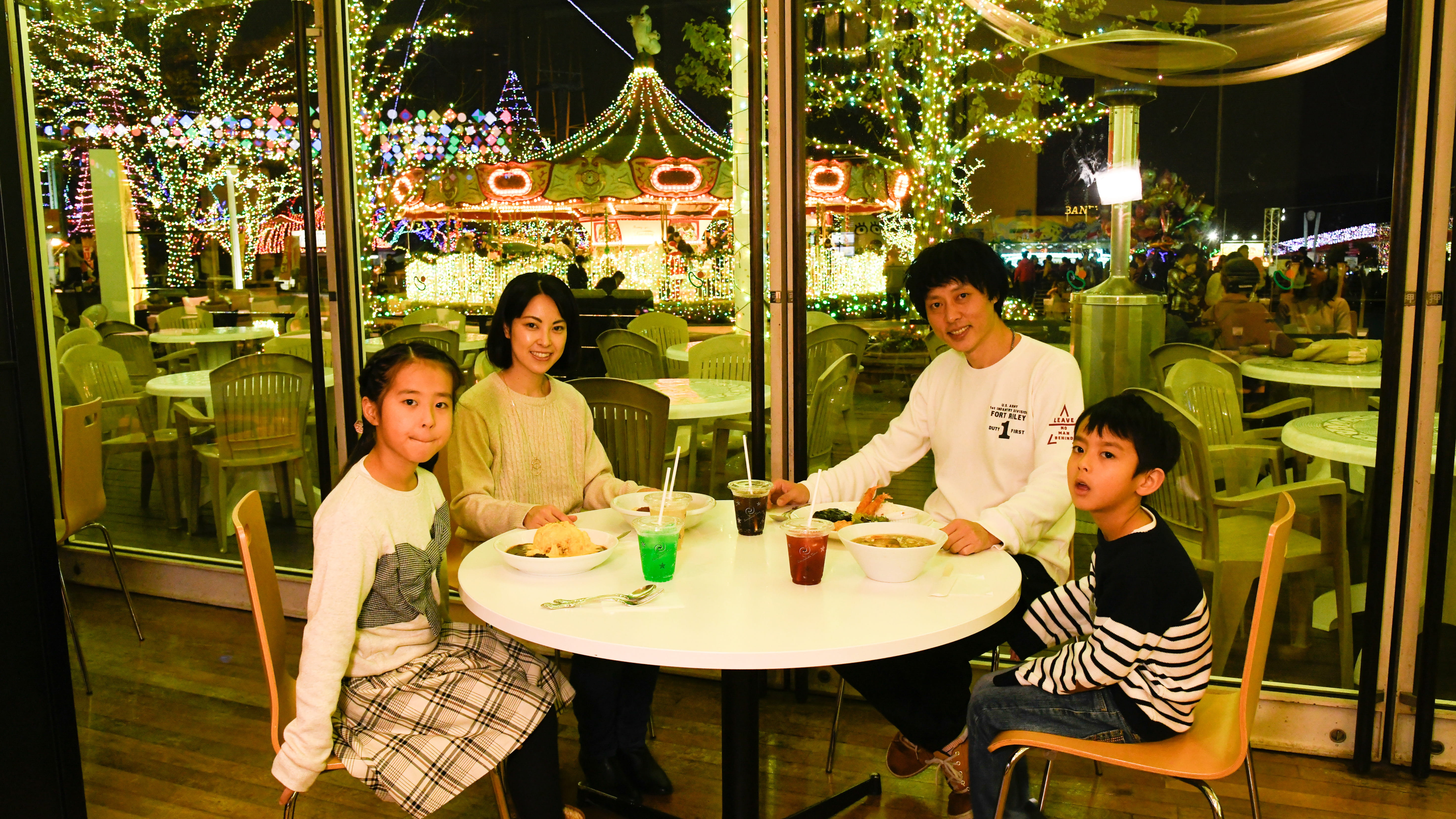 This fantastic restaurant features a lovely chandelier called "JEWELRY JARDIN," lit with state of the art organic EL lighting technology, making it a great stop for lunch and dinner alike!
7. A Collaboration of Beauty and Fun, "Light on dance"
The Hermes Promenade suddenly lights up with cheerful music and dance! Be sure to enjoy this special moment that only happens once a day.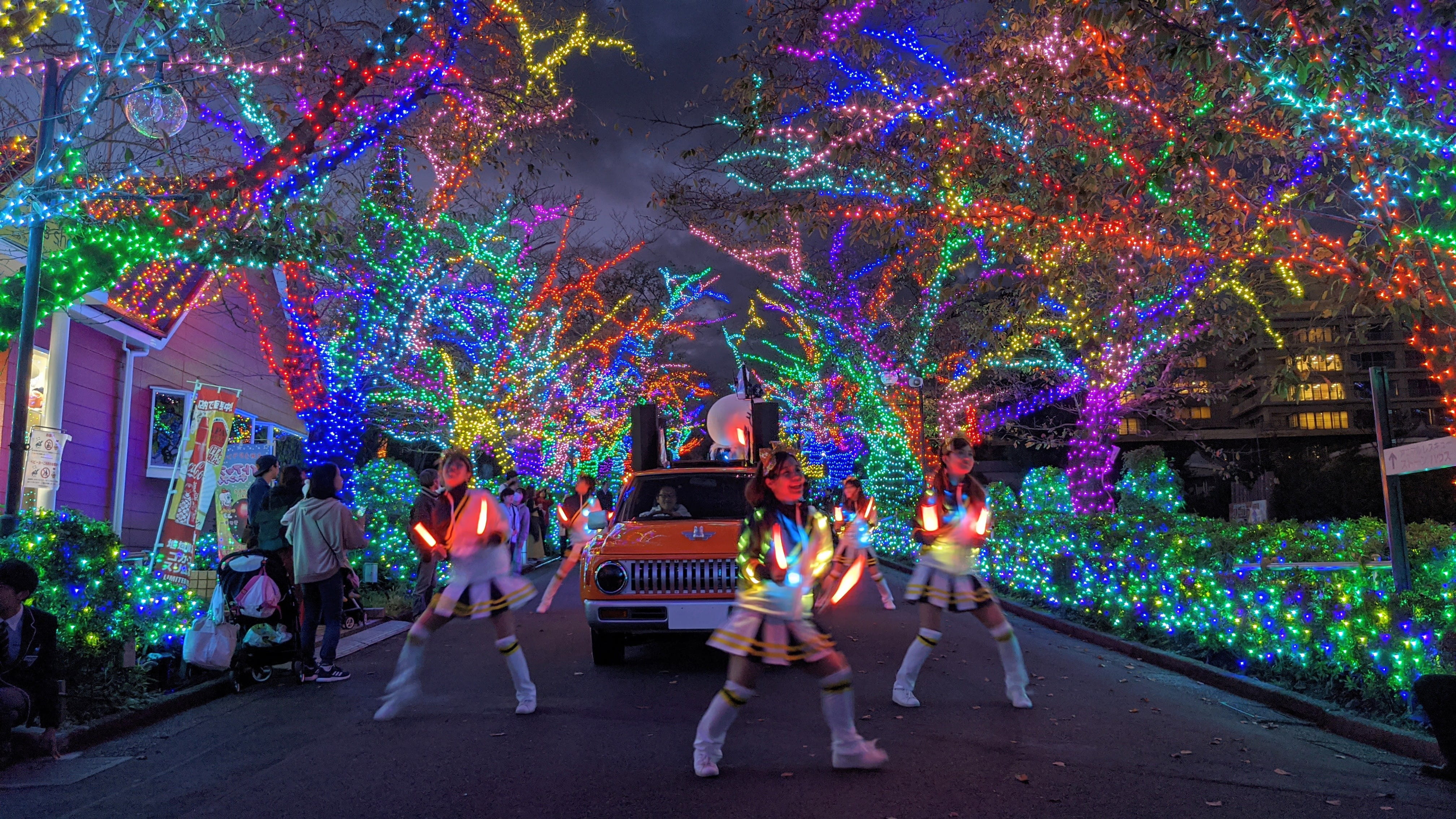 400,000 jewel-colored lights are a thrilling sight to behold!
8. "Wan Wan Coaster Wandit"
This ride may look like it's for kids, but it's a super-popular roller coaster that's surprisingly fun even for adults!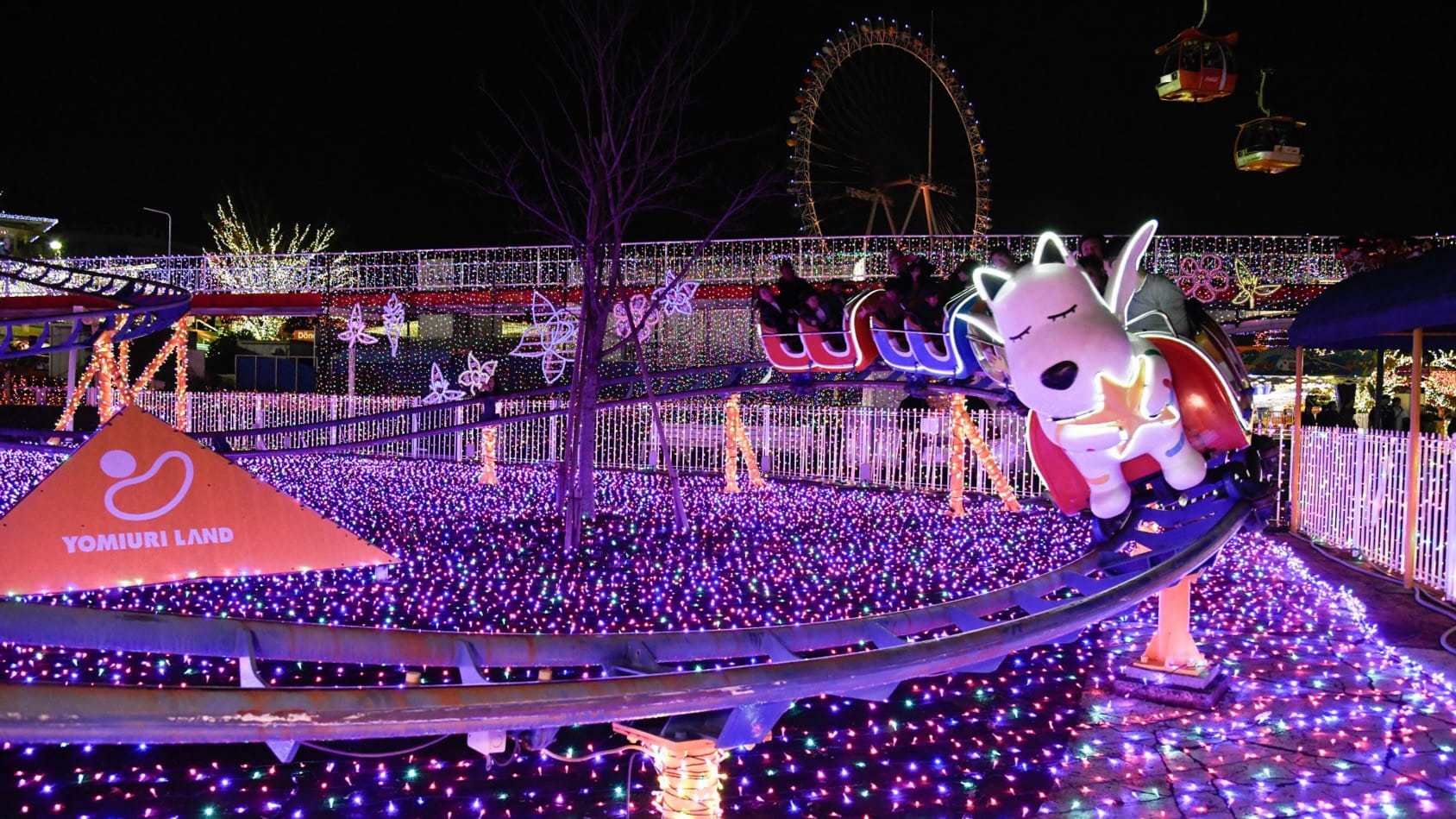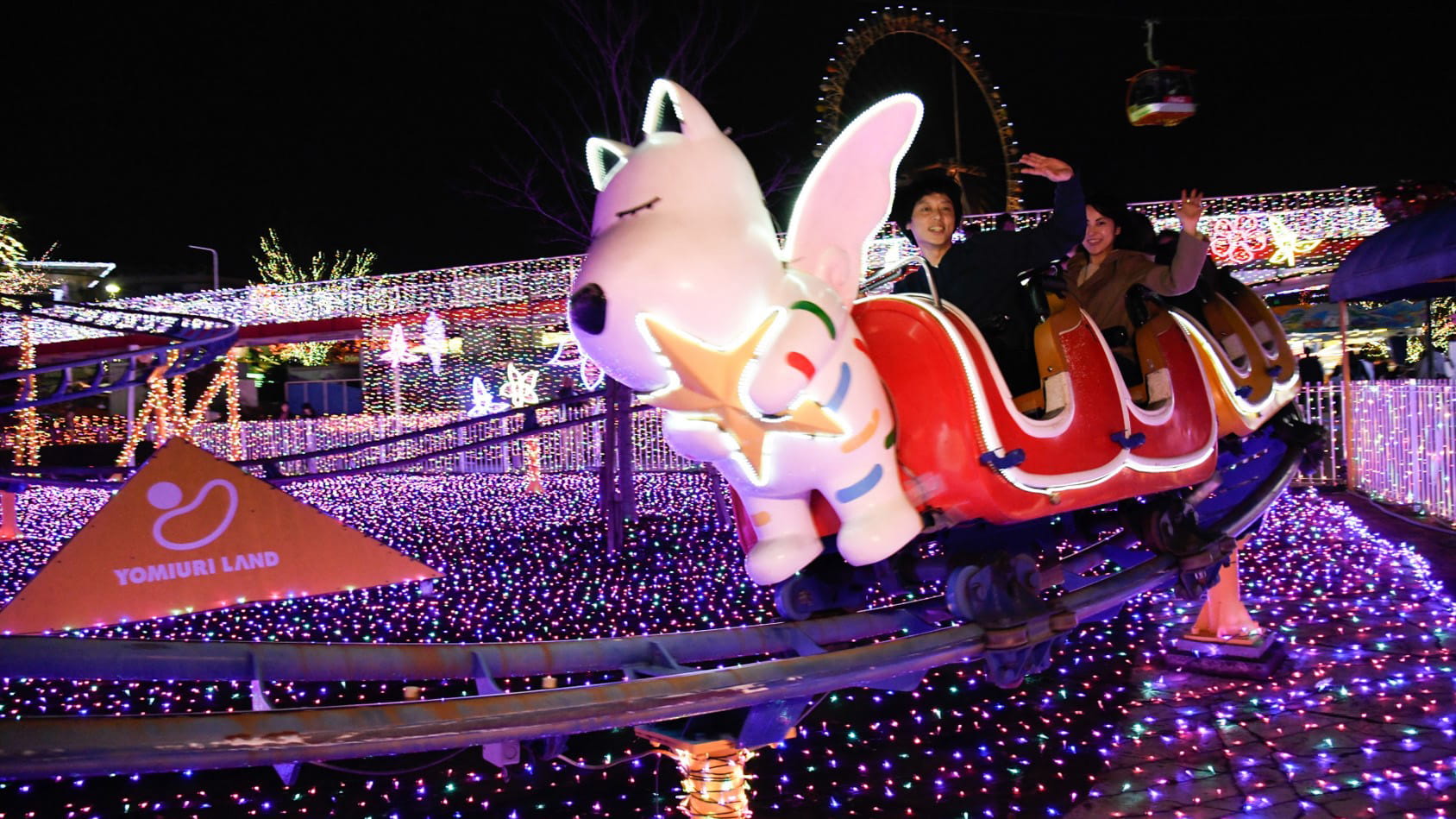 If you ride it after 4:00pm, when the illumination has been turned on, you can take in the dazzling sight of the beautiful lights as you zip on by!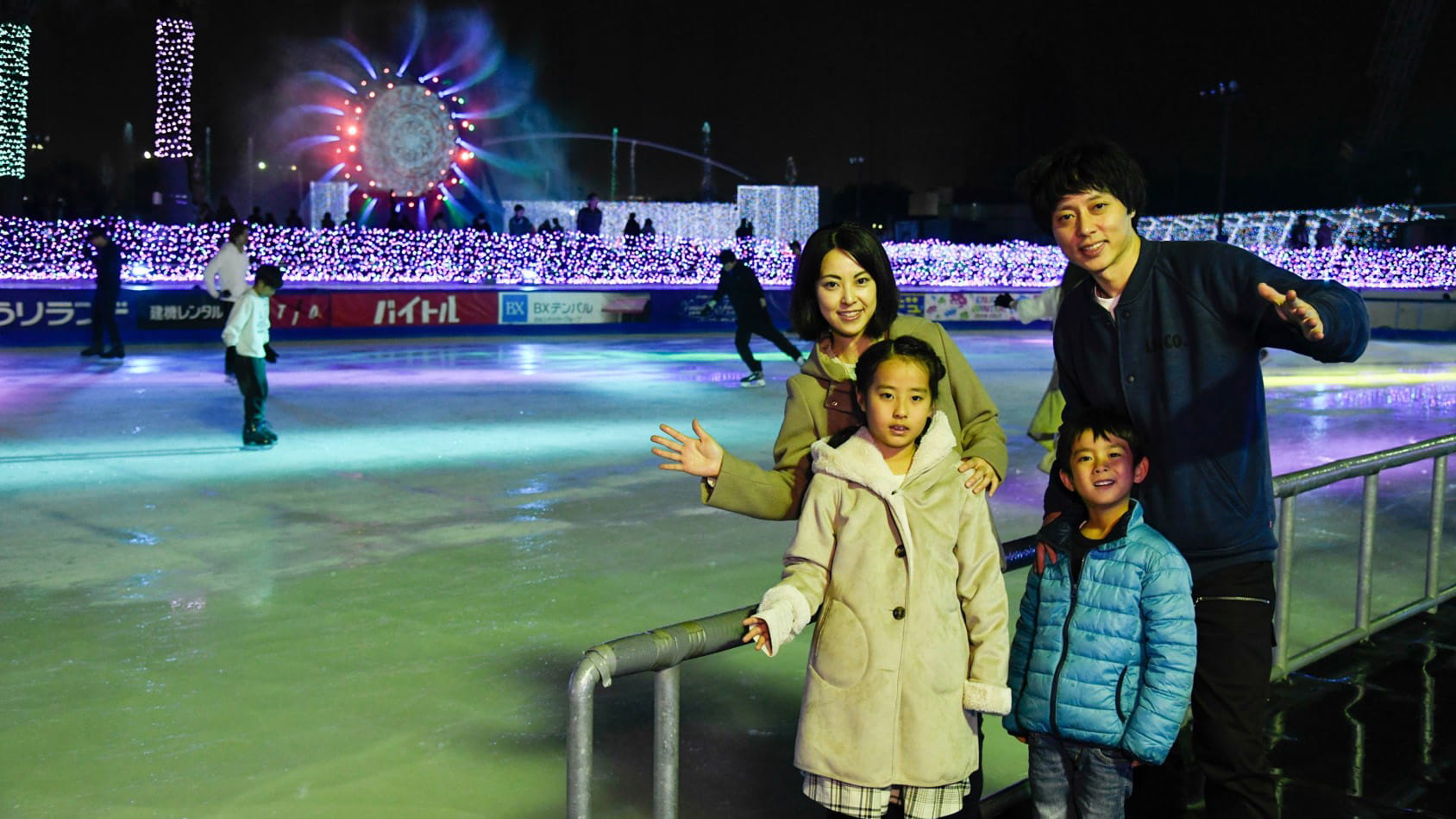 It's so exhilarating to skate around on a spacious ice rink surrounded by fantastical lights! It almost felt like putting on an ice show with the whole family!
Enjoy a completely new experience sliding down a glittering ski slope on a personal sled! Children's eyes glitter with delight too!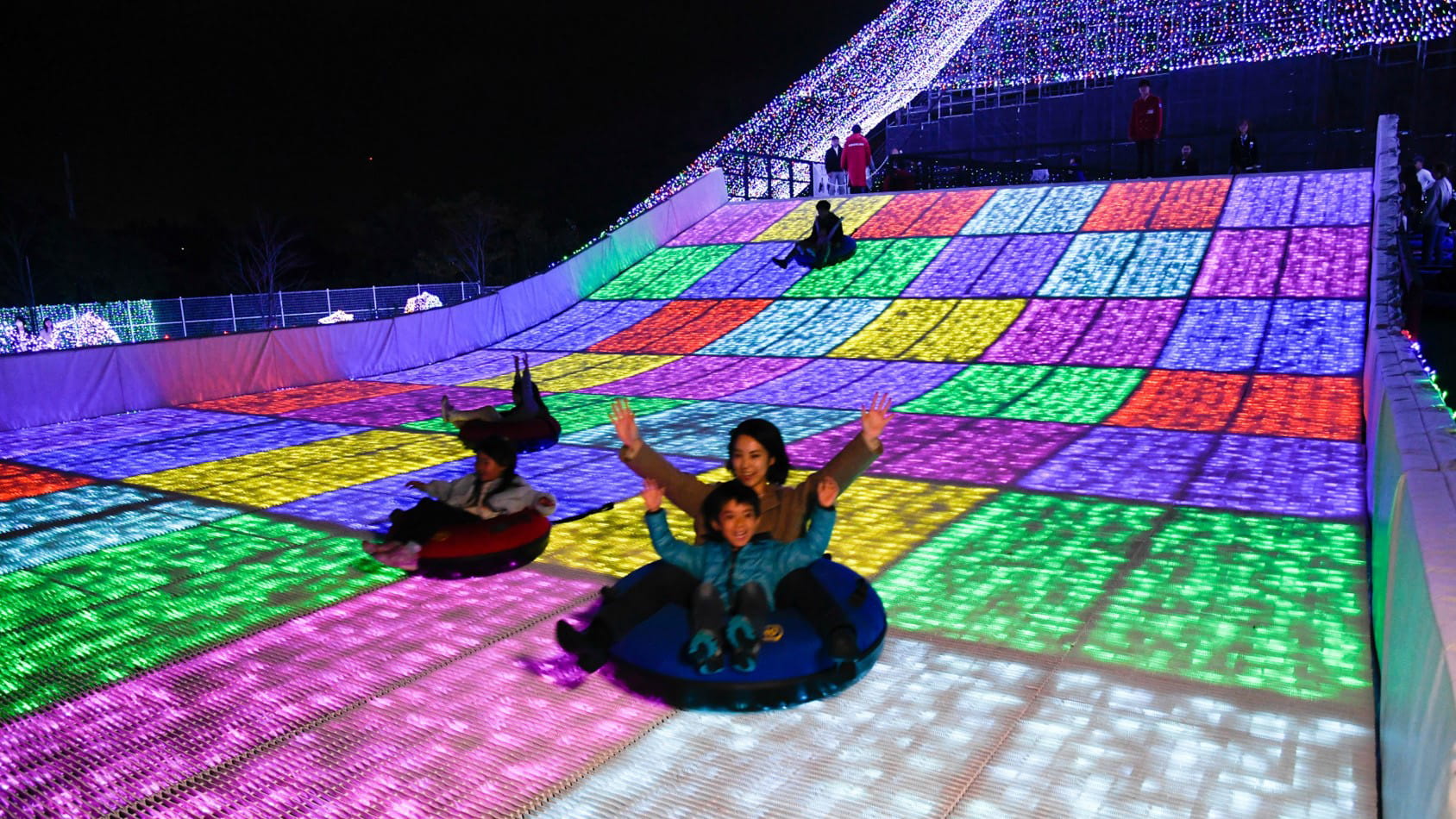 Every 15 minutes starting at 5:00pm, Yomiuriland puts on an exclusive fountain show! [Fountain show held until April 5th, 2020]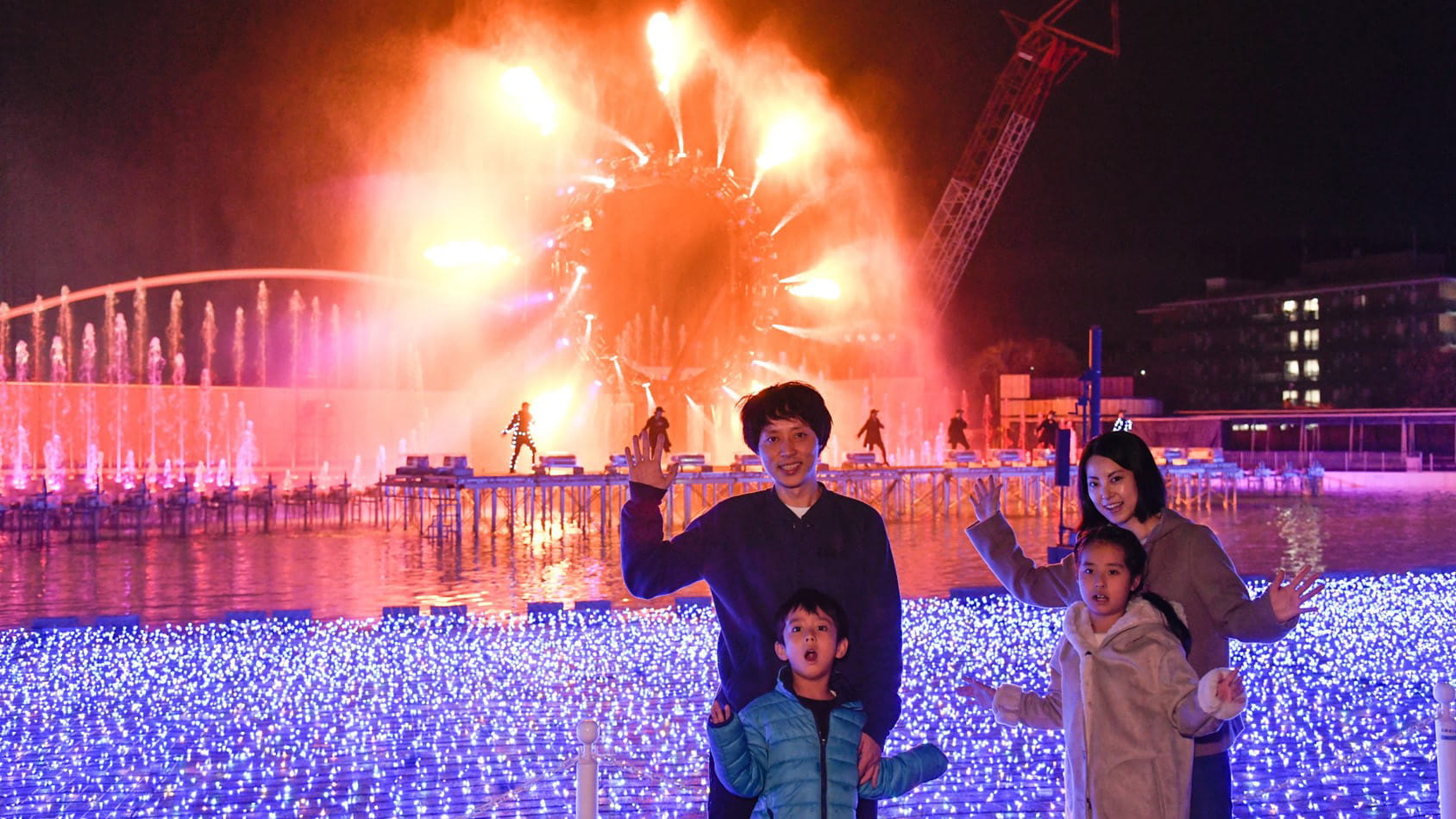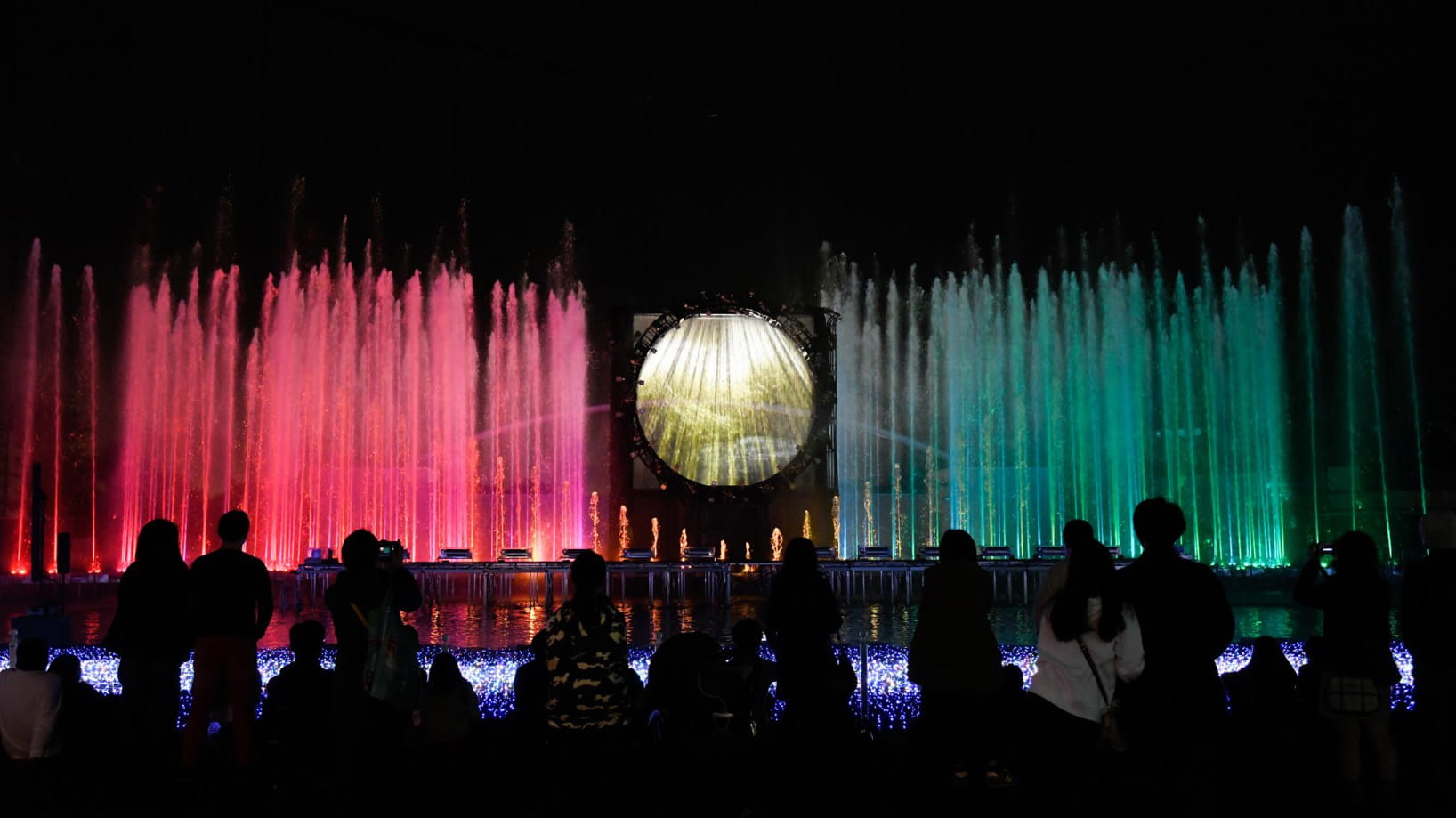 I couldn't take my eyes off the shimmering lights and water! The moving show is sure to be a great memory for my children.
Sparkly ☆ Recommended Item for Showing on Social Media!
Item #1 "Super bright cotton candy!" A fluffy and colorful cotton candy treat that you'll have to open wide to get a bite of!
Item #2 "Light-Up Candy," a popular glowing candy!
Comes in strawberry and soda flavors!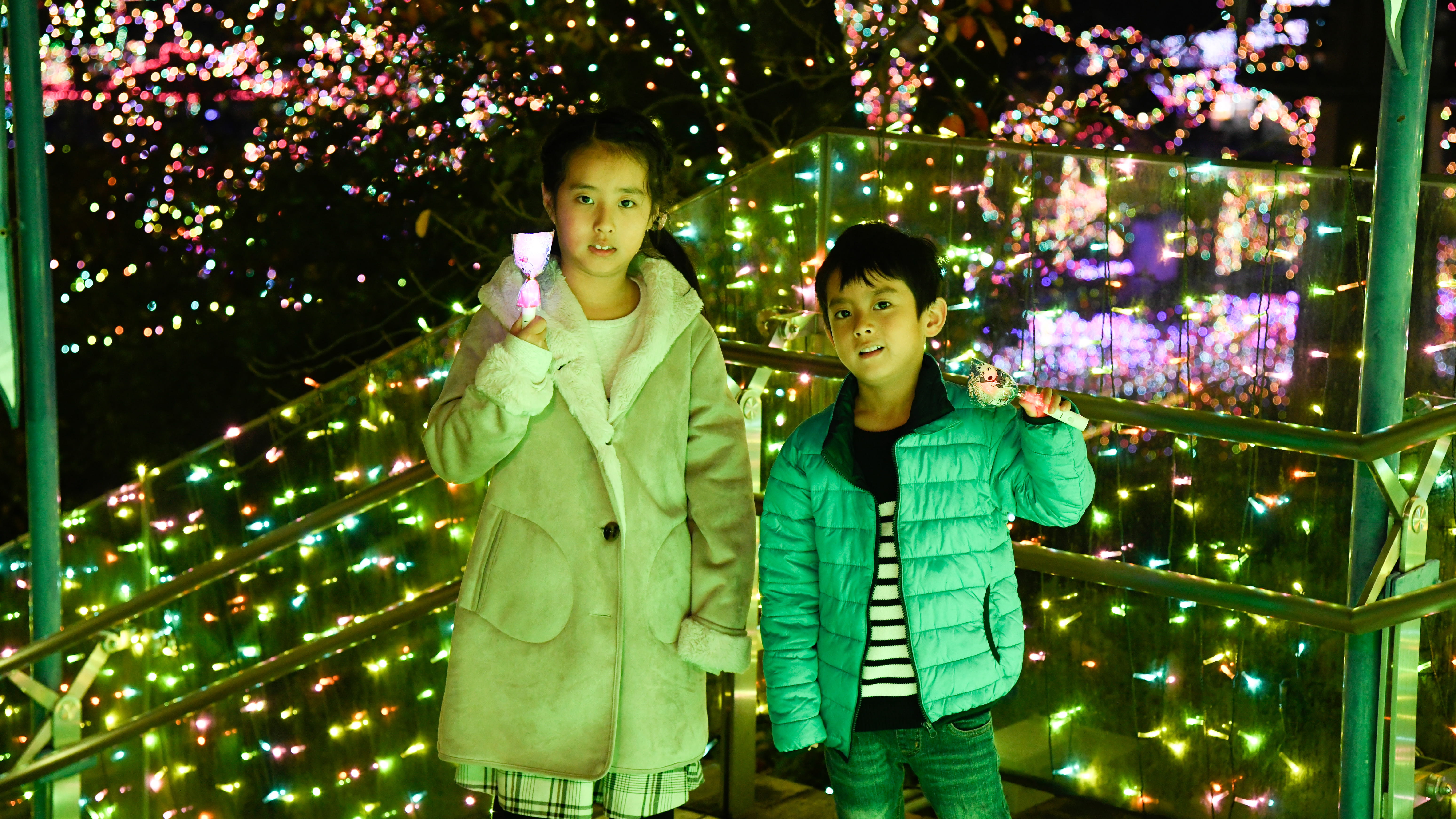 Click here for details on Yomiuriland's illuminations
After having lots of fun, it's time to take a shopping break.
Yomiuriland has lots of great souvenirs to pick up!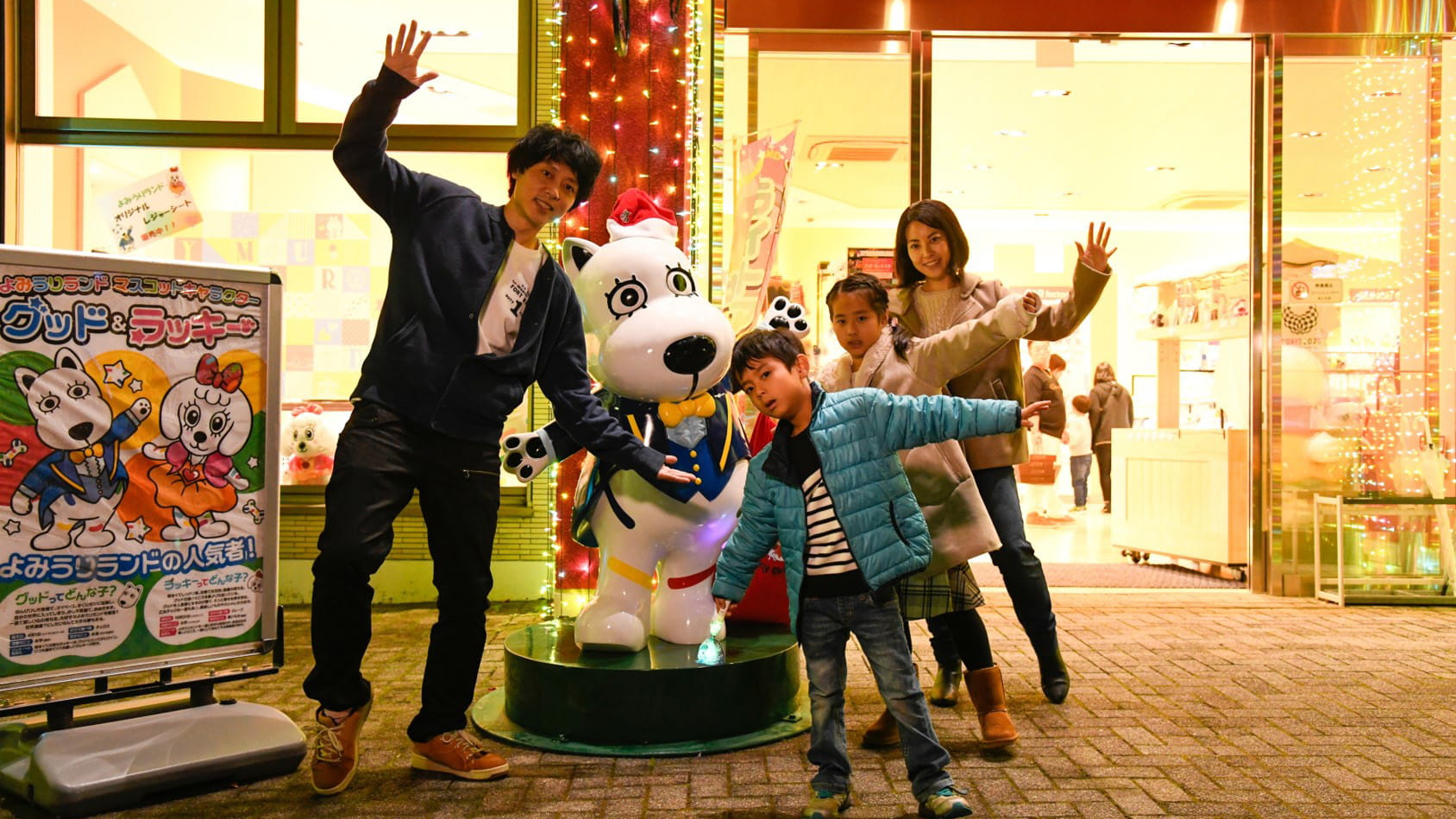 12. Souvenir Shop "Gj Shop"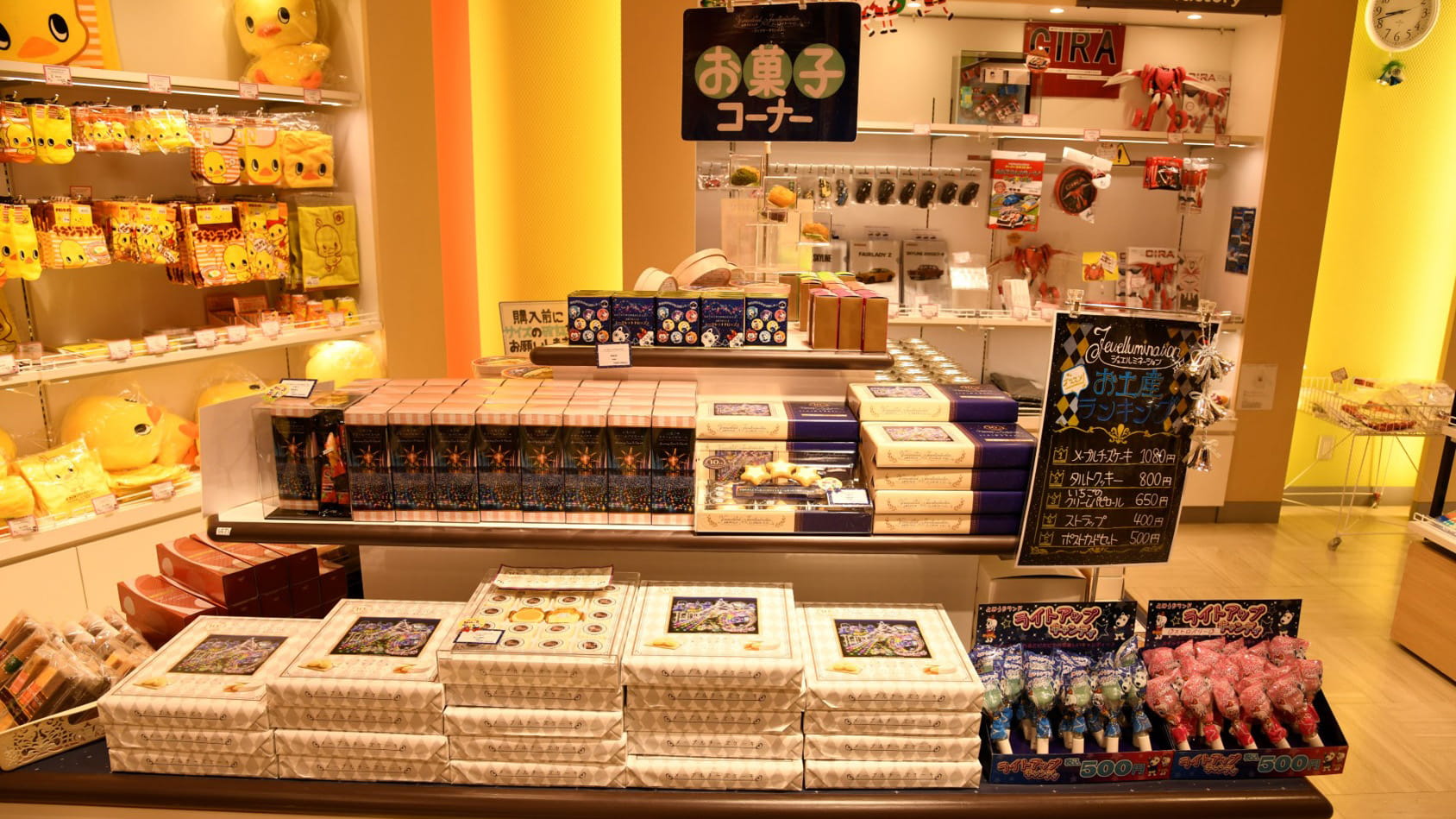 This souvenir shop has a ton of original items from "Goodjoba!!"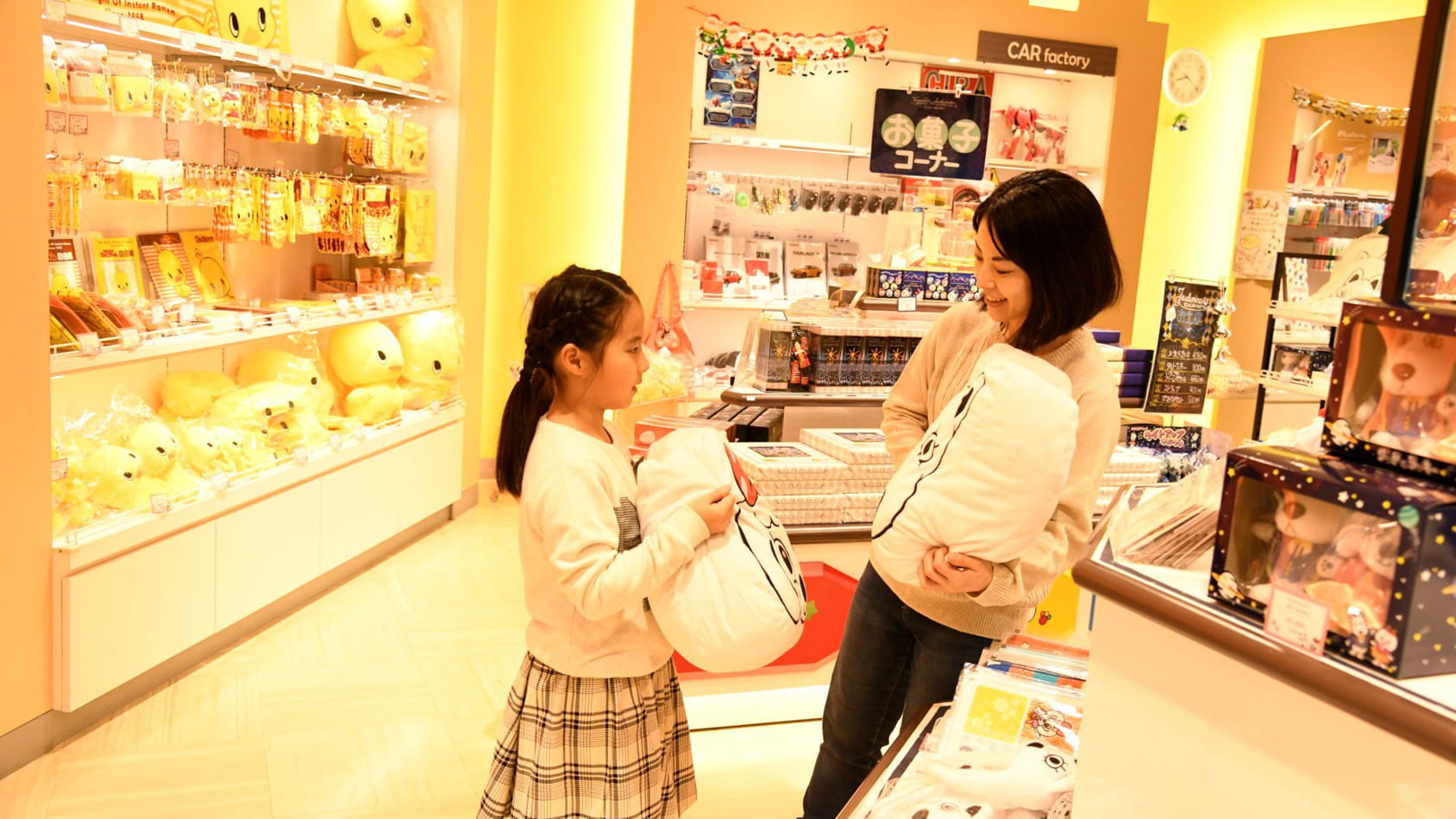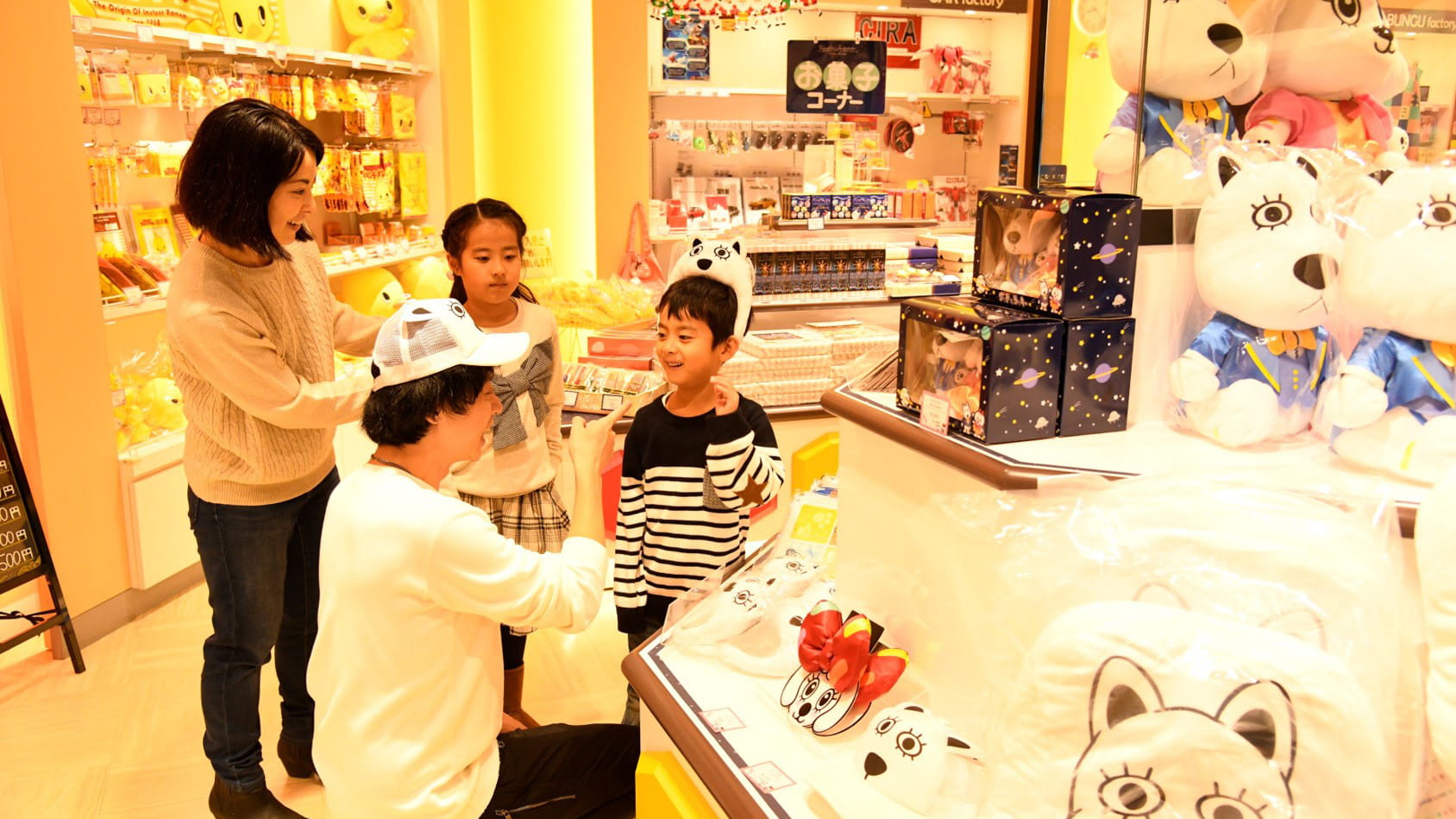 Everything is so cute, they can't choose!!
It was so much fun to spend a day playing around at Yomiuriland!
It turned into a really unforgettable day!
Click here for Yomiuriland Enjoyment Guide - For couples