Autumn is the best time of year to travel through Japan!
The weather is just right to have a wonderful time!
Yomiuri Land is the ideal place to see the fall foliage!
Best ways to enjoy Yomiuri Land in autumn
Autumn leaves as far as the eye can see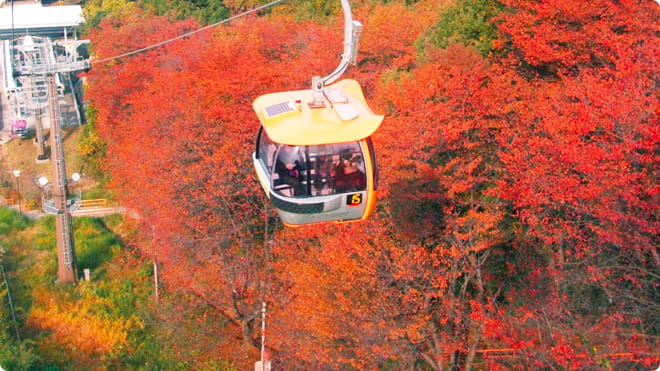 The fall foliage is a signature sight of Japanese autumn. Yomiuri Land is recognized as an excellent spot to see the fall foliage, with many people descending on the grounds each year to take in the beautiful view. The HANA BIYORI botanical gardens, being renovated for 2020, are considered particularly attractive.
The view from the cable cars and Ferris wheel is also outstanding and offers a great way to see a Japanese autumn in full view. There are lots of photogenic spots, too! Don't miss the lovely scenery.
Jewellumination: now underway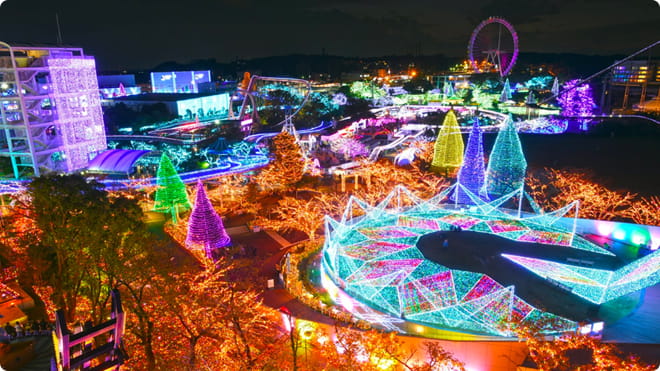 Each year from autumn through spring, Yomiuri Land hosts the Jewellumination, Tokyo's largest illumination display of its kind. The illuminated views around the park are just breathtaking! You won't want to put your camera down for this one.
The Jewellumination is a captivating event that is raved about by the press each year. You have to see it to believe it.
See More
Halloween events are an autumn classic!
Trick or Treat!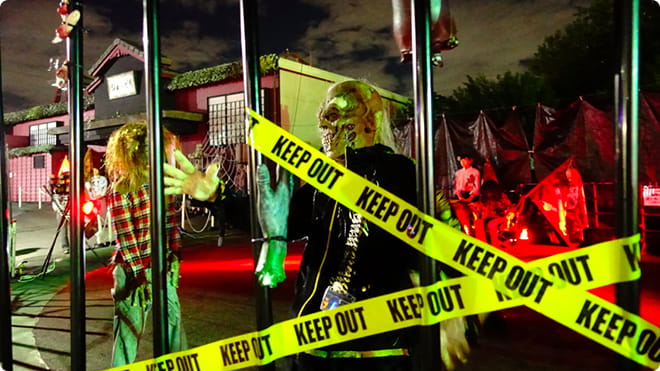 Halloween is believed to originate with ancient Celtic rites. Today, it has become a staple event in Japan.
You can wear a costume, take part in various events, and more -- Japanese Halloween has lots to offer!
There are lots of unique Halloween-themed events at Yomiuri Land, too, so you're sure to have a blast!
But beware: some zombies may appear skulking around the park this Halloween...
How to get the most out of your autumn visit to Yomiuri Land
What's the best season to see the fall foliage?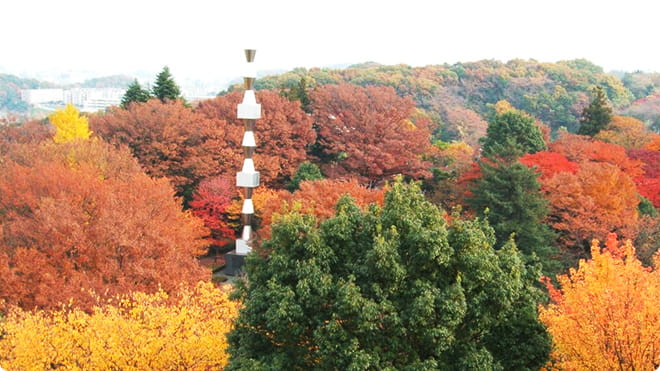 November is the best time of year to experience the fall foliage at Yomiuri Land. A colorful view will greet you with a profusion of foliage.
The view from the cable cars is outstanding -- don't miss it.
Why not visit the park in a costume?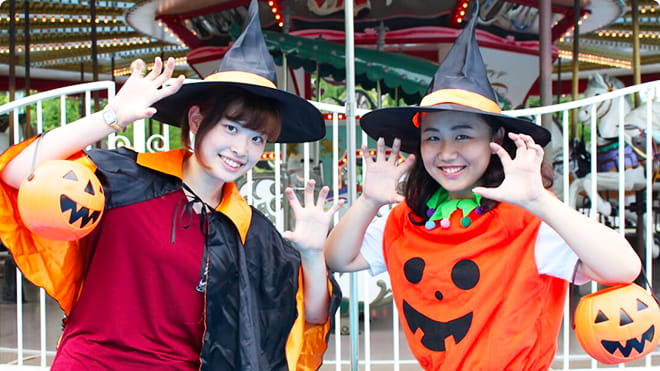 Of course! Yomiuri Land welcomes guests who come to celebrate in costume.
You'll find many people dressed up for Halloween around the park!
In recent years, more and more tourists are coming to the park in cosplay outfits.
Why not dress up this Halloween and visit Yomiuri Land?
*If the staff deems your outfit dangerous or unacceptable, you may be asked to change. Thank you for your understanding.
Conclusion
This concludes the summary of how to make the best use of Yomiuri Land in autumn.
The Japanese autumn season is neither too hot nor too cold -- it's just right for enjoying the out of doors.
Yomiuri Land is Tokyo's biggest amusement park and is just the place to have a memorable time!
There are many autumn-exclusive events you must check out!