Think Japanese summers are too hot? Getting sick of the weather?
If that sounds like you, Yomiuri Land is the perfect destination!
Yomiuri Land has a pool, cool events where you can get soaking wet, and other great ways to escape the heat of summer.
Cool off in the pool this summer at Yomiuri Land!
Best ways to enjoy Yomiuri Land in summer
Get soaking wet at the theme park! Summer events at Yomiuri Land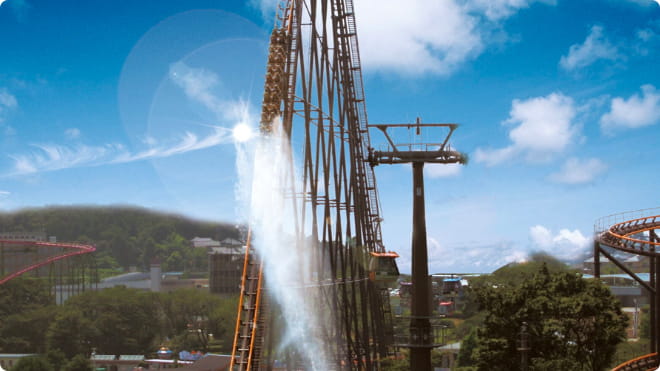 Yomiuri Land has unique events throughout the park where you can get soaking wet.
The Bandit roller coaster, the park's most popular ride, is upgraded into a "splash" roller coaster -- water cannons surge you as you zoom through the route!
At the Bijoba event held at Goodjoba!! each summer, you'll get a gift of a huge amount of water! Water cannons and guns will blast you from head to toe!
A classic of summer in Japan -- the haunted house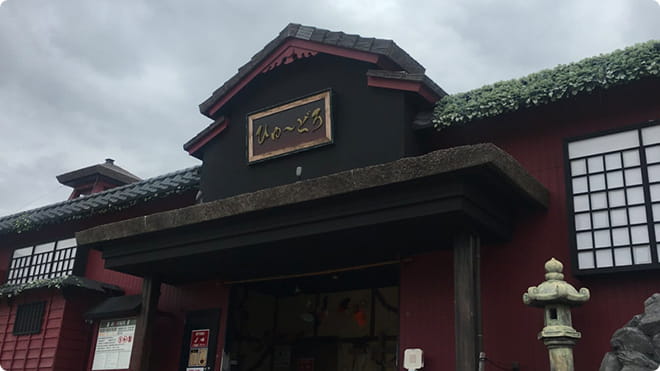 Classic Japanese summer events include fireworks, festivals, and haunted houses! In Japan, it's believed that getting scared is a great way to regulate body temperature, so people love going to haunted houses.
Yomiuri Land features unique haunted houses that change seasonally -- let us be your guide to the world of fear. No matter how hot the weather, you are sure to cool off if you peer into this haunted house!
What are you waiting for? Experience Japan's summer culture at the Yomiuri Land haunted house!
An "entertainment pool" that's about more than just swimming
5 pools and 3 slides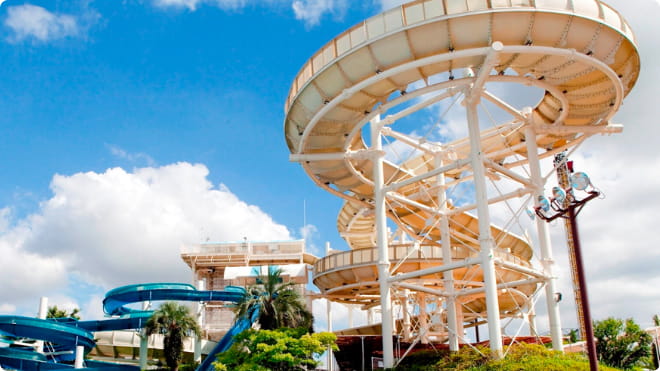 Yomiuri Land's Pool Wai is the must-see pool in Tokyo!
Pool WAI has five pools and three slides for you to try out.
You could try your hand at the massive slide with friends, or just relax in the shallow pool with your kids. Pool WAI has lots to offer for everyone! At night, there is also a night pool that would be perfect for a date.
Get excited with some hot events!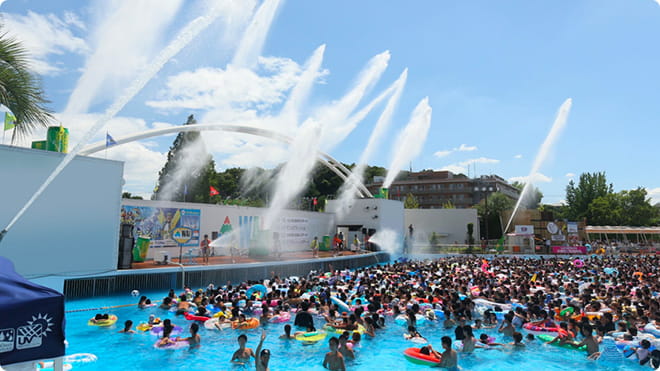 Pool WAI is considered an "entertainment pool" because of the wide range of events it offers.
There is a water show where 10+ tons of water are launched, and synchronized swimming by the Yomiuri Land staff. These and other events vie for your attention!
Spend this summer at Yomiuri Land, where there are lots of unique events you will find nowhere else!
See More
How to get the most out of your visit to Yomiuri Land
What is the best way to tour the grounds?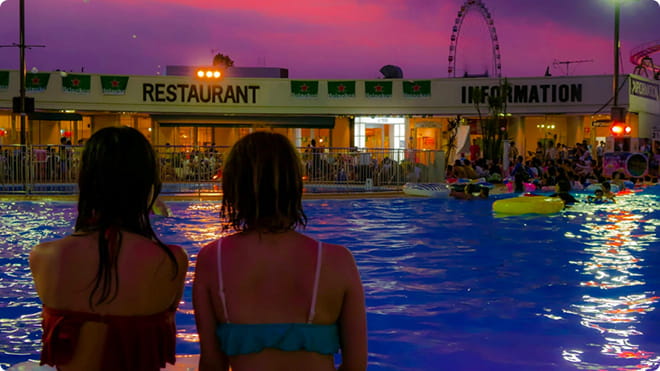 In summer, we recommend checking out the attractions in the morning, when it's comparatively cooler. Once it warms up, slip into the pool in the afternoon.
There are also many events at the pool in the afternoon, so you are sure to have a blast!
Can I enjoy the park while in my bathing suit?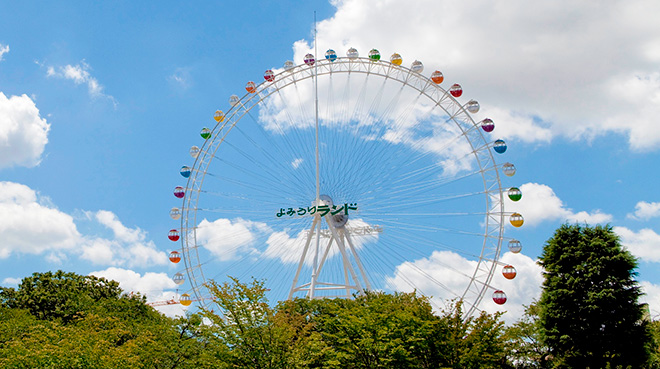 You are welcome to tour the park in your bathing suit, but you must wear a shirt or thin outer layer.
Who knew you could board a roller coaster in a swimsuit! It's a rare experience you will seldom find anywhere else.
Can I still enjoy the events if I don't speak Japanese?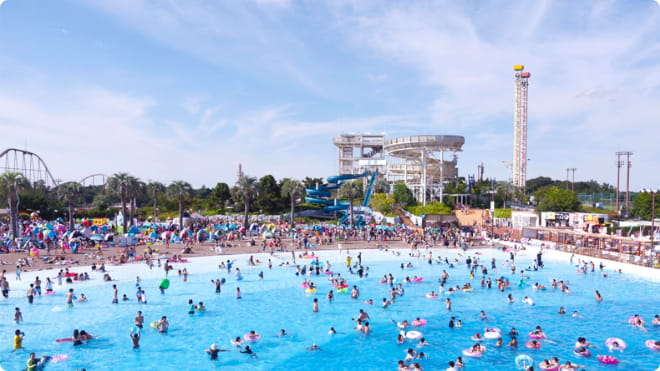 Of course! Yomiuri Land's summer events are open to all and free of language barriers.
As long as you have the energy and excitement to have fun, you'll be fine!
Conclusion
This concludes the summary of how to make the best use of Yomiuri Land in summer.
If you want to make the most of Japan's summer, definitely check out Yomiuri Land.
There are lots of original events at which you can spend the best summer you've ever had.
Experience the joys of a Japanese summer at Yomiuri Land!